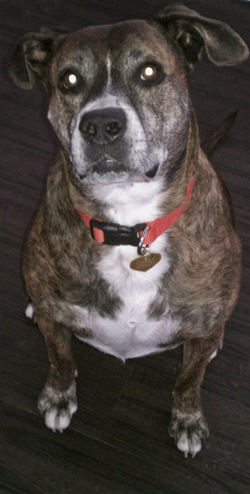 I've had a bit of a makeover on Twitter.  I'm ready to reveal my new Twitter identity…
I'm a 7 year old Pit Bull.
Check it out, and follow if you haven't yet.
(The Genesis of the switch?  I'm trying to guilt Cameron and Bryan into making accounts now).
Anyway, FOLLOW ME.  Oh, and listen to the podcast.
Links We Liked
Links to Us