We're not particularly into meta-blogging – blogging about blogging – but we have to say that publishing this website for the last 1,835 days (5 years and change) buys us a little latitude.  So, excuse the diversion.
This site started as almost a joke – my co-writers Bryan, Cameron, and myself gave off an 'air of sophistication and general sense of knowing-what-we're-doing' when it came to financial topics, and had developed a repertoire of responses to the common questions we were getting: How much should I invest in my 401(k)?  Should I start an IRA?  Where do I start?  Should I participate in my ESPP plan?
Of course, this site started with a sarcastic comment, which (you know, considering we're all from the East Coast…) meant we had to also reflect our innate sarcasm in our title: "You should start a blog!"
"Well, I'm not going to quit my day job."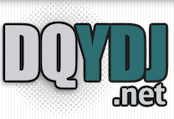 Don't Quit Your Day Job…
Any fair observer would say it's a ridiculous name.  DQYDJ as an acronym?  Unwieldy!  And, being in the Personal Finance niche, we've witnessed a number of people who have taken our name literally – as in they should never quit their jobs.  Well, this site was founded on sarcastically dismissing our own talent for explaining and convincing – we just want to prove we can prognosticate on finance and economics and politics (and sports, and real estate… etc.) without holding a position in those industries – it's up to you whether we're effective!
Yes, we three are, respectively, an Electromechanical Engineer, a Financial Professional, and a Computer Engineer.  On paper, we have 1/3 the necessary financial credentials – but in this strange era we live in and by paying $100 a year in maintenance (don't worry, this little operation makes a net profit) we're able to deliver our thoughts on our "non-paying-the bills" topics.
Which is our politics, in general – specialization is great, but we share a common distaste for occupational licensing and credentialing.  We would never support a license to commit journalism, or speech rights confined to "only certain people who follow a specific path and get a blessing from some committee or government department".  Sure, we'd be against misrepresenting credentials, such as claiming to be doctors or something.  But squelching discussion on a topic even when identifying as a non-practitioner?  No way.  But, we digress – read our entire philosophy here.
Anyway, we're stubborn.  We're keeping our ridiculous name and our unwieldy acronym, and we will continue to write about things we don't work a 9-5 in.  I don't particularly know all the implications of that, since no one has used that as an ad hominem against one of us writers yet – but hey, it's in print now.  We're not experts (except in Electromechanical Engineering, Finance, and Computer Engineering, respectively), but we will continue to give our opinions on various unrelated matters.
Wannabe polymaths, us three!  But, of course if you're not of like mind… feel free to ignore us and our trenchant observations.
We're not exxxppppeeerrrrtttssss and we lack creeeddeeennntiiiaaallllss!
Here's to Five More Years!
We hope our example and back-story inspires more of you to take up the torch – the barriers to entry in blogging, assuming you will write the truth (or your clearly labeled opinion) and clearly state your biases as you do, are near zero.  $100 a year gets you in the door, and you'll sink or swim on your reputation: Don't Quit Your Day Job… is syndicated by two external sites now and neither are related to engineering (Cameron gets a pass, I suppose), and you can even get us in verbal form on the Stacking Benjamins podcast.
So – to the thousands of daily readers, the thousands of followers, and the multitudes of well wishers, thank you.  We hope we continue to deliver content worthy of your subscription.  We promise to remain humble – Bryan, Cameron, and (yours truly) PK all have no plans to quit our day jobs.
But to all of you readers currently reading this sentence – thank you, once again, for giving weight to our words and giving a soap box to your humble hosts – we truly appreciate the support!