Should you invest in ForEx for retirement?  No way.
Here's something silly: according to this Wall Street Journal article, individual investors are responsible for $120 billion in currency trades per day.  Sure, the total volume of currency trades is somewhere around $4 trillion, but individual participation in Foreign Exchange (or FX, or ForEx) markets has definitely climbed.  Let me just say: Caveat Emptor.
ForEx's Biggest Problem: Massive Leverage
The first ingredient in any fine money losing opportunity is the ability to use massive and irresponsible amount of leverage.  In a house, a 20% down payment would be equivalent to 5:1 leverage.  You can control $500,000 worth of an asset with merely $100,000.  Of course, this is only valid before the mortgage payment, but mortgages are generally the average person's best understanding of leverage.
In Foreign Exchange trading, you make bets on pairs of currencies.  For example, you could go in on the pairing of the dollar and the yen, either betting that the dollar will outgain the yen or the reverse.  If your account is under $50,000 (which I imagine is true for most investors looking to play the FX market) you can lever your account up to 200:1.  This is the equivalent of controlling $200 with a single dollar, or perhaps more relevantly, controlling $500,000 with $2,500.  This also means that small movements in your currency trades can either create massive wealth or wipe you out.  Also, your FX broker will also be charging fees which you'll have to overcome in order to make any sort of a profit.  It's sort of like trading on margin (2:1 in brokerage accounts) with leveraged ETFs (up to 3x the daily movement of the S&P 500) with a loan leveraged at 33.3 to 1 and fees taken out if you win or lose.  If you don't like those odds in stocks, do you like them for currencies?
Political Risk in ForEx Markets

Another issue which the article touches on but could use more examination is the idea of political risk.  Political risk is the risk that a government, domestic or international, will do something to move their currency in a politically expedient direction.  Interestingly, it makes political sense to move currencies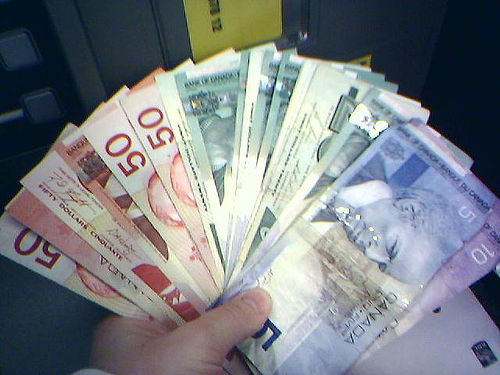 in either direction for various situations.  Lowering the value of a currency in a pair will make exports more desirable to the other side of that pair (falling values of the dollar vs. the yen increases what Japan buys from the US, assuming all else is equal).  Raising a currency will have the opposite effect, and will allow more imports to come in, and more foreign investments to flow out.
Recently, we were introduced to this omnipresent political risk in a big way in domestic stock markets.  Bail-outs of weak companies (at the expense of the taxpayer) introduced the term 'moral hazard' into our lexicon.  Traders bet on companies they assumed were too big to fail, and sometimes were right.  Bear market investors who shorted weak stocks were rewarded with taxpayer money propping up those stocks and wiping them out.  This reversal from fundamentals happened in the United States, a mature representative democracy.  When you are dealing with foreign exchange markets, you are also dealing with other countries where the risks of political manipulation are much different than what we face in the United States.  That's why I say Caveat Emptor, "Let the Buyer Beware".
A Safer Way to Invest than ForEx For Retirement?

Since I'm basically following up on my investing abroad article from yesterday, I find it important to point this out: if you invest in the S&P 500 Index, you are already exposed to foreign investments and even foreign currency hedging.  This article from 2007 points out that the S&P 500's foreign exposure may be greater than 40%.  Also, most of you are going to be retiring and using any money you make in the United States.  That makes the dollar the most important currency in your repertoire.  Of course, I'm just weary of the risks involved in massive leverage combined with high volatility in the FX markets.  I am not a financial adviser (and have no way of understanding your unique financial picture), and, just like consulting a doctor before starting an exercise program, you should consult a financial planner for your financial case.  Still, if you are going to be investing in currency, let me make a suggestion: do it with low to no leverage, and with money you can stand to lose.  Good luck… and talk to that adviser first!
What do you think?  ForEx for retirement is a joke, right?