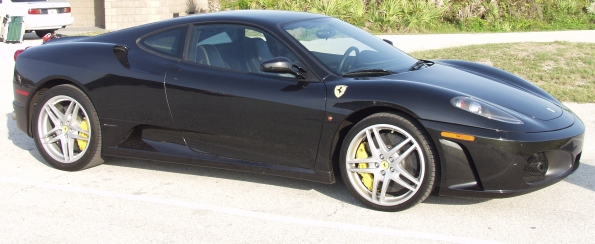 Our friend JT at Money Mamba recently had an interesting article reviewing the implications of Google's new driverless car.  An interesting piece of technology, the driverless car has logged (as reported in August) 300,000 miles and counting.  What do you get for $150,000 in equipment, hundreds of thousands of miles, probably a million lines of code and at least a dozen cars on the road?  Only two accidents – neither one the fault of the Google system.  We're more concerned about what it means for you and your peers giving up privacy – and whether that means more money saved!
A Brave New World
If JT was covering the ultimate signing over of control, this article is more concerned with some of the smaller steps.  Follow me through some reasoning here:
Technology, especially hardware, decreases rapidly in price
Cheap technology is ubiquitous
Even cheap technology is accurate enough to yield useful insights
From cell phones to GPS, the technology we have now was crude or just a pipe dream for militaries and governments (and consumers) a few decades ago.  The proliferation of cheap hardware (and cheap clock cycles allowing more software) has led to a massive increase in the amount of data that people create and store.
Back to GPS for a second – for the uninitiated, GPS is a technology which uses four (or more) satellites to figure out the position of a receiver.  Since the speed of light is known, taking the timestamps of those transmissions means the receiver can figure out where it is located, to an accuracy of around +/- 16 feet with a clear view of the sky.  Such accurate technology combined with cheap hardware means more than dash mounted GPS units and GPS units in your phone – it has also led to new applications of GPS technology.  From law enforcement tracking to building cases for divorce, GPS is a great example of technology deflation leading to new, interesting uses.
The Abundance of Cheap Sensors
It's not just GPS – it's all sorts of cheap sensors…  Go to eBay and search any type of sensor – "current sensor", "water flow sensor", "accelerometer", "sound sensor".  You can get pretty much any sensor for around $10-$20, and pair it up with a simple brain like a microcontroller (such as in this frequency reactive light project we made) and build amazing technology at a workbench.
The commercial implications of cheap sensors are staggering as well – here in California, our utility has a smart meter program which can provide real time usage information back to the grid – and reports it online.  We've also been impressed with the growing sophistication of vehicle telematics – technology which (for now, opt in) allows your insurance company to see and infer things about your insurability based on sensors reporting on your driving.  Sensors even can touch your life (or keep you safe) when you're stopped – many states have required people convicted of drunk driving to install ignition locks and breathalyzers in their vehicles.
Giving Up Privacy – How Much Money Saved Makes it Worth it?
The question in this explosion of data boils down to what you're willing to give up to receive better service or offers, or receive discounts on necessary purchases.  Many of us give up tons of online information… for free… in social profiles like on Facebook and LinkedIn (hey, like our Facebook page!).  We install smart meters in our homes, and even sometimes install smart thermostats which turn down our A/Cs under peak conditions.  We install water and gas flow sensors, driving sensors, and let our TVs track what we watch.  We opt into shopping rewards programs despite the reams of data we're creating on ourselves.
So, readers, how does it all strike you?  Is this a case of opt in overload?  Do you feel it differs from surveillance?  How far will you go to save a dollar?  Have you opted out of anything?  Is giving up privacy to save money on premiums or other things worth it?