Happy Thanksgiving, on day early!
I figured we'd make a post poultry themed, since tomorrow 80% of our readers or so will be celebrating Thanksgiving.  Thanks to the USDA, I quickly grabbed two series:
Turkey sales prices, in dollars per pound
Total turkey production, in pounds
Unlike most of our articles – these are unadjusted for inflation and for population size.  (You know, like your clothes will be tomorrow after the turkey itself.)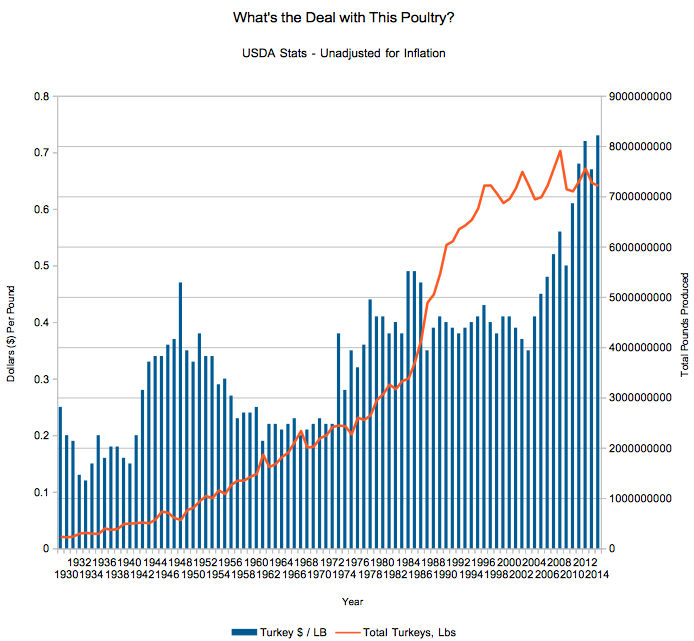 Happy thanksgiving!