Newsflash: the ability to apply your intelligence to problems and questions you have is more important than your ability to apply emotion.  Emotional personal finance is usually not optimal personal finance – you should do your best to remain dispassionate when working on your financial issues.
Intelligent Personal Finance – Not Emotional Personal Finance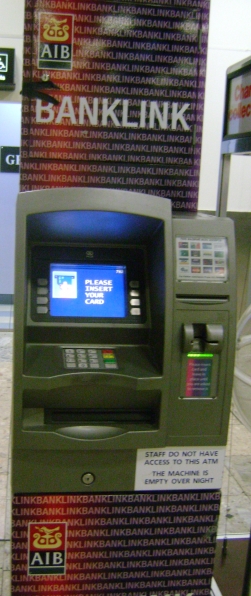 Ignore the charlatans that tell you that your first inclination is the best response.  Gut feelings, emotions, and soft reactions have no place in the debt relief plans of an individual, and only deserve partial consideration in any individual purchase.
Why am I willing to make such a harsh statement, especially in a Sea of Pollyanism such as DQYDJ?  Simple, dear reader: I have become disgusted with what is quickly becoming the most disgusting root in the English language, 'just', as in justified or justification.
Justifications Usually Aren't Justified…
Every time I hear someone ask me about a purchase they made, if I question the necessity of that purchase I usually get a hasty justification saying why something was necessary.  And the worst justification?  Emotional weakness, which crops up a lot more than you'd care to see if you only paid attention.
Why did you buy that brand new laptop?
Why did you trade in your paid off 7 year old car to finance a new car?
Why did you play golf instead of update your resume?
Why did you buy that expensive meal?
Why did you buy those event tickets?
Why did you buy that new wardrobe?
All of these questions, posed to a person either in debt, struggling, job-hunting, or in a similar negative situation would likely be met by a flash of anger and a quick response justifying the answer using emotionally charged language – "I needed to unwind", "I needed a break" or similar.
Guess what?  When you are fighting your way out of consumer debt that you yourself have brought upon yourself, first note that you yourself brought it upon you (uh… yourself).  In war, there are plenty of emotions – but it is counterproductive to the task at hand.  And make no mistake, you are at war.  With yourself; with the poor decisions that you have already proven yourself capable of making; with consumerism; with a safe retirement – the fact is, you're in a position where you can't just quit and say "what will be, will be".  You need to take active steps towards the end goal… emotions need to get thrown out the window.
The Opposite of Emotional Personal Finance: Dispassionate Analysis
Since I can't physically shake you, hopefully this article shakes the core of your being.  Getting your finances in order is goal number one – you can't justify sacrificing your future self on the altar of current consumption.  Once you get going towards your goal of a fit financial future, the dominoes fall quickly.  When your financial house is in order, that's when you can consider that new laptop or the newer car.  And guess what?  If your house is in order you'll probably come to a different conclusion on those purchases.
You need to practice dispassionate analysis with your finances.  What is your goal – immediate, mid term, long term?  How can you get there?  If the word 'feel' or any justification works its way into your thoughts, don't let it get any further.  If it doesn't fit in an Excel formula, it has no place in getting you out of debt.
Remember – your emotions are likely what got you into this debt.  Only your intellect can get you out.