We became aware of a particularly interesting Government policy about 2 weeks ago (along with the rest of America) when the Washington Post wrote about the Social Security Administration attempting to collect debts that were generations – quite literally – removed.  It forces us to ask… where should debt responsibility end?  Where do we draw the line?
Am I My Father's Keeper?
For the first time in the history of the internet, that word 'literally' was actually used literally: the outrage at the SSA manifested itself because the Washington Post highlighted debt collections from overpayment to fathers and mothers(!).  Notably, the lady featured in the article, Mary Grice, recalls the SSA providing survivor's benefits to her mother after the father died.
Now, thirty seven years after those payments, and four years removed from the death of her mother, the SSA came knocking on her door with their hands out (that one's figurative – they actually knocked on the IRS's door).
This is a Solved Problem!  (We Thought)
Honestly, a fair observer would note that the United States probably solved this a while ago.  First, let us note that non-government debt actually does have a statute of limitations faithfully handled by the states.  Limiting debt responsibility to, say, ten years (in many places) seems like a reasonable compromise.  Yes, DQYDJ is all about the responsible usage of debt (and we're pro-responsibility itself, as redundant as it seems to type that)… but after a decade of no one contacting you about something, it's hard to know the exact details of what you did wrong.  Ten years ago I didn't even know my wife – and I'm not yet thirty seven years old, so I can't speak to you about anything that happened in 1977.
As for the debts of deceased parents – well, I thought we solved that one too.  Again, it's the domain of the states, so individual lawyers in tricky jurisdictions feel free to pipe up here – but generally, to be personally responsible for some proportion of the debts of your parents, you would have had to cosign on something.  The rest of the claims on the assets of the deceased go through the typical estate settlement process.
In California, for estates over $150,000, that means for around 6 – 18 months an estate is still open to claims on assets .  Creditors have four months to make claims on the estate, and the executor or administrator will pay debts and taxes.
Again, four months.  In California.  Your mileage may vary, but note that the window isn't unlimited.
Enter the Social Security Administration
So here you've got a sneakily changed policy sun-setting the government's own 10 year rule (rolled back by, as the Washington Post notes, a single line in the 2008 "Farm Bill"), and an end-around of the estate process.  In conjunction with the IRS, the Treasury Department was able to seize more than $400,000,000 in debts over 10 years old before a national paper seized on the bad optics of the policy change, and raised the passions of the people to a point where the Government backed down.
Compare that to the enforcer of this policy change, the IRS's own policies:
We (mere mortals all) have 3 years to claim additional refunds on past returns.
Unless you voluntarily extend the period (or it freezes due to, say, a bankruptcy) – the IRS's statute of limitations on collecting past tax debts is 10 years.
Of course, in civil fraud cases there really isn't a statute of limitations – but in practice, the IRS bears a large burden of proof so odds are they won't attempt to enforce after a certain date.
Assuming Ms. Grice wasn't a budding child fraudster and considering neither of her parents have been alive since 2010, that's all an aside anyway.  And, yes, a pretty ridiculous one.
This is The End… of Debt Responsibility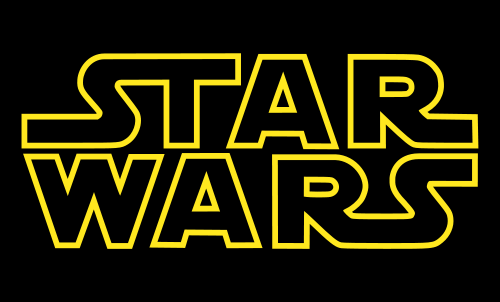 The optics on this one were horrible, so after a few years and half a trillion dollars in collections, the Social Security Administration said they were reviewing their policies on the collection of debts.  It's a good step – let's hope that cooler heads prevail in the administration.  Consider that in many cases the folks having their refunds held back didn't even know of the overpayment – some of which were over half a century old.
Yes, it's okay that the Government plays by their own rules – liens by governments should take priority, the government should claw back over-payments, they should receive priority payments in an estate and they should continue to leapfrog consumer debt laws (like student loans not being discharged in bankruptcy and the ability to target retirement accounts – topics for another piece).
But charging, say, my kids for mistakes that I made?  That's a bridge too far to nowhere, mismanaged during the entire construction process.  Draw some reasonable limits, improve the record keeping, and tear the band-aids off instead of targeting the next generation.
So, dear reader, what do you think those limits should be?  Where should debt responsibility end?