Yesterday there was an interesting topic on CNN Money, one which gets touched on at most major personal finance sites: when it comes to financial help, is lending to friends ever worth it?  The answer most often given, is no.  There are some caveats, however: this specific article mentioned securing the loan in some way.  What's the best way to structure such a loan, assuming you decide to go through with it?
The 'Gift' – Vastly Superior to Lending to Friends

Loans to friends don't have the same urgency as bank loans.  Since they are generally more informal, it's easier to have a friendly loan walked away from than other loans, such as from the bank.  How do you avoid your loan become an expensive, unplanned gift?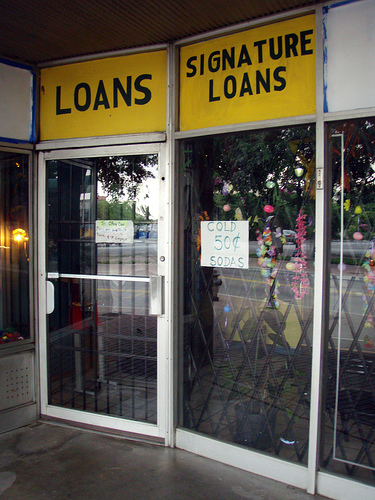 If you are willing to give up some money in order to make a loan official, you can do it through any one of many internet lending sites.  Prosper allows your friend to bid for the loan services of others, and you can kick in money as well (in fact, this may help your friend get more lenders).  If you want to keep the loan to just you two, check out Virgin Money US.
Avoiding the Fee When Lending to Friends

Of course, when using a middleman, you are paying some of the value to a third party.  This money you won't see again, and both you and your friend are missing out on some of the pool of money.  This is where the CNN article comes into play.  If you work it out on your own, you may want to have some collateral.  Although you don't want to secure the loan with something that is a necessity (like the car mentioned in the article), a hobby item or a prize possession works fine.  It's all about managing incentives… if someone had my Les Paul, I would certainly be more motivated to pay them back than if they didn't.
Remember that gifts also have tax consequences.  Check out the IRS's gift guidelines before going through with a loan.  Check out this article for a checklist of loan making steps.
Better yet?  Avoid the loan altogether.  If you want to give a gift, do it.  Friendships crossed with loans can become awkward, so tread lightly, and consider all angles.  Good luck out there.
So… lending to friends… where do you stand?  Worth it?