Yes, I know, most readers of this site tend to be of the younger variety – the type with young kids. However, being young and 'invincible' is no reason to be completely ignorant about the non-invincible folks in our society.  Fact is, with increasing life expectancy comes an increasing amount of the so-called 'diseases of old age' (which aren't necessarily restricted to our elders!).
Long Term Care Statistics & Costs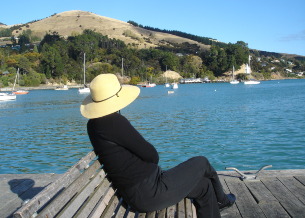 Long Term Care breaks down as a service in which people who can not attend to their daily needs are looked to by responsible parties.  Those parties may be friends or family, paid in-home help, or staff and workers in a care facility (such as a nursing home).  The Agency for Healthcare Research and Quality estimated that a whopping 43% of people turning 65 will need some form of long term care in their lives, while 20% will need it for a period of 5 or more months.  Women are twice as likely to use long term care as men, and 70% of residents at facilities are women.
Now, some informal estimates say the vast majority of long term care is provided by friends and families, but I was interested in some reasonable estimates as to the cost of long term care.  As you know, I live in California so my numbers are probably on the high end (let's hear it for high cost of living!).  Check these California numbers out:
Homemaker Services and Home Health Aids run around the same cost as a year of private college (and room and board) – right around $50,000 a year.
Adult Day Health Care – sort of like Day Care so caregivers can attend to their careers – runs around $20,020 annually.
Private Assisted Facilities will cost you around $42,000 annually in California.
A private or semi-private room in a Nursing Home will cost you upwards of $90,000 a year(!).
Do You Have Aging Parents?
A generation back there wasn't as much need for long term care, but the massive rise of autoimmune diseases (not to mention stalwarts like stroke and heart attacks) is causing long term care to be one of the big growth industries.  With people living to be the ages they are, it's almost not a question if you'll get an autoimmune disease, but which one(s).  The advanced stages of all of the diseases – be them Arthritis, Crohn's Disease, Lupus, Diabetes, or Spondyloarthropathy (or one of the hundreds of others) – make it very hard for a person to complete their day to day tasks.  And if you don't have to contend with these in the near future, maybe you having aging parents or relatives that do.
Truth is, we don't have to think about long term care every day – but, with an eye on the future, we have to know our options – insurance, day care, in home help or otherwise.
Have you given any thought to long term care?  Do you have relatives or friends that tend to aging or sick people?  Do you have a long term care plan in place?