I know you read more than one site, but I'd like to temporarily turn your attention back to the topic we addressed on Monday: namely, that sites (let me cite one recent source again since some of you didn't believe me: the Washington Post's WonkBlog) were still running with the narrative that retiring Baby Boomers were behind the precipitous decline in labor force participation.
Since all of us could use a little more worry in our diet, here's the data I'm referencing: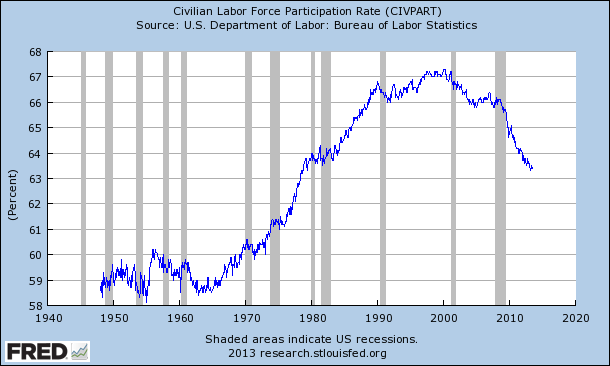 How Does The Age Distribution Look Over Time?
As luck would have it, Bill McBride's excellent Calculated Risk blog covered this exact question earlier this week.  As someone who tries his best not to reinvent the wheel, here's his animation of the Census population count by age bracket, and their projections through 2060:
Yes, that might be the very first animated GIF we ever used on this site.  My apologies.
We've actually approached this from multiple angles in the past.  First, of course, is our article from last year where we initially defended the Boomers from this weird charge.  At that point, we included this chart which tells a similar story: namely, that we have both more people over Age 55 as a percentage of the population, and that those people are working longer than they did in the past: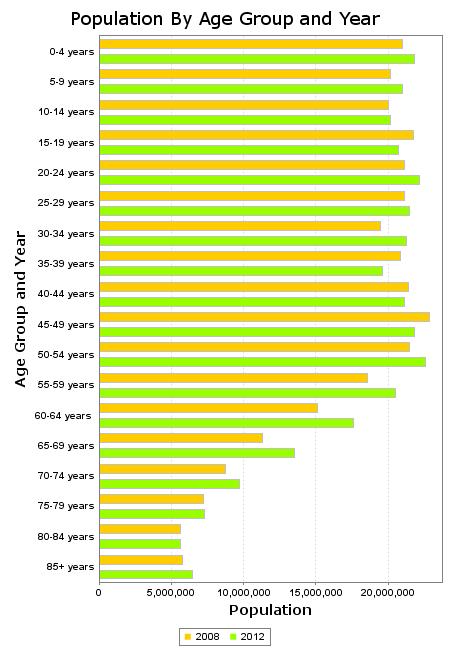 Again, the missing workers are in the 25-54 year old subset (to a point), while the largest relative collapse is in the 24-and-under crowd (see the Monday piece for details).
So, does this help clarify the Monday piece?  Anything else you folks want to see?