When we think about the study of economics, we usually think of the mathematical models we were taught in high school and college. The entire corpus of economic studies has been founded on the notion of people as predictable, "rational" actors.  Neuroeconomics, a relatively new field that is acquiring more and more intellectual currency, closely studies human behavior and its influences, based largely on stunning advances made in neuroscience over the past few years.
In a recent Miller-McCune article, the latest research in the field was highlighted, demonstrating how the varying ability of humans to trust one another may be an influential factor in discovering how markets work, or fail to work.
Neuroeconomics on a Chemical Level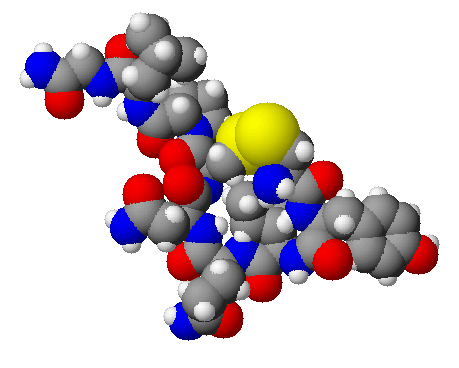 What is that makes one human being trust another? On the chemical level, neuroscientists have discovered the presence in our bodies of a hormone called oxytocin, which is released when we participate in various activities that require an element of trust, like having sex, petting animals, or giving birth to children. Paul Zak, a leading researcher in the field of neuroeconomics surmised that further study on how oxytocin operates in the body may offer an alternative explanation to the traditional "rational actor" model of economics.
In one experiment, Vernon Smith, a Nobel Prize winning behavioral economist developed a Trust Game to challenge the economic assumptions put forth in the Nash Equilibrium, which states that people will always act in their own self-interest. In the Trust Game, test subjects were given ten dollars and were given the option of choosing to share any part of their money with a complete stranger. The person receiving the gift was also given the option of returning part or all of the money given. This experiment both measured trust and trustworthiness. Nearly seventy-five percent of participants gave money to the stranger, and more than seventy-five percent reciprocated.
Zak took Smith's trust game one step further by administering oxytocin to a group of test subjects while giving a control group a placebo. The outcome was remarkable–more than double the number of people who had inhaled oxytocin gave all of their money to the stranger as compared to those who had received a placebo.
While many traditional economists see little value in the recent findings on oxytocin and trust as it relates to market behavior, Zak sees a different story unfolding. While economic markets have for centuries been based on the idea of a dog-eat-dog, survival of the fittest world, Zak believes that these rather limiting categorizations do not accurately describe people and how they work.
In the article, Zak was quoted as saying, "What neuroeconomics does is put human beings back in the center of economics. I can go inside the brain and measure what's happening."
For more detailed information about oxytocin and neuroeconomics, read the full Miller-McCune article here.
This guest post was contributed by Lauren Bailey, who writes on the topic of online colleges. She welcomes your comments on her gmail: blauren99 @gmail.com.