Reverse mortgages are a relatively new financial product.  Generally, if you are close to (the minimum age is 62) retirement, you can take out a reverse mortgage on the equity in your home… except the bank pays you for equity every month, instead of the reverse.
In some cases, a reverse mortgage can be a lifesaver.  In other, it's best to stay out of reverse and keep it in drive…
How Does a Reverse Mortgage Work?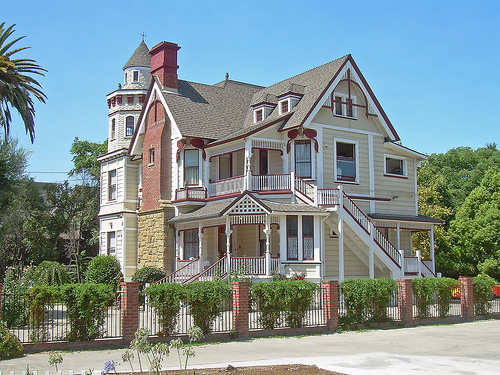 You are eligible for a reverse mortgage if you are 62 or older and either own your home outright or have a very low balance (and lots of equity).
In the United States, if you take out a reverse mortgage you will have to pay off your other mortgages.  The reverse mortgage will not have to be paid back by you (but it will need to be paid back by your heirs…) in your lifetime.  You will need to attend a counseling session from an approved source (approval comes from the Department of Housing and Urban Development) There are a number of factors that affect the payout of the mortgage:
What's The Catch with a Reverse Mortgage?
You know I was going to get to this section eventually… outside of the fact that the mortgage will have to be paid eventually by your heirs, there are a number of caveats to this type of loan.
As the number of reverse mortgages taken out increases, there is fear that they could be a part of another 'subprime' type bubble.
It's important to study up and consult an expert before taking out this type of loan.  A good starting resource can be found at the AARP's website.
In Closing…
Sometimes a reverse mortgage is a good option out of necessity.
It can allow seniors to stay in their homes when that ability has been called into question due to cash flow issues.  Sometimes a reverse mortgage is the perfect product for a desperate situation.  However, because of the concerns I listed above, it's best to do your homework.
Other products, such as a Home Equity Line of Credit or a Home Equity Loan are a better (read: more mature and cheaper) option if you have the proper cash flow.  Caveat emptor, talk it over with your financial adviser, and good luck with the options!