On this page we list all of our recommended resources for savings – these are all products and services that we have experience using, used in the past (either for us or a friend or client) or are currently using.  For some of them we link to more in depth reviews on the site, while everything will get a few sentences of summary.  For some of them, we'll get a small amount if you buy something after clicking the link – we appreciate your support helping keep the site running!
DQYDJ: Recommended Resources for Savings
Financial Services and Products

Cameron and I are both from the East Coast originally and have known Fidelity for a long time.  My very first 401(k) was even managed by them.
They're an excellent all-around financial services company and we have a ton of accounts with them – 401(k)s, IRAs, a taxable brokerage account and a credit card.  Their customer service is excellent and it's hard to think of a service they don't provide.  Check them out.

My wife had a Scottrade account when we got married, and I've loved everything about it so we've continued to be a customer.  Their platform is excellent and we have absolutely no complaints, and the $7 trades are a nice touch as well.  Open an account with Scottrade.

If you don't have a Charles Schwab online checking account yet… well, what are you waiting for?  It actually pays interest, it refunds ATM fees, it's got solid support for all of the Billpay places we need.  We've had our account basically since they started their online checking, and are (frankly) shocked Schwab is still paying as much interest as they are with the features they have.  See Schwab's offerings.

We've used Mint for quite some time to watch our finances, and I'll go through periods where I'm checking a few times a week.  For an accurate picture of where your finances are at any moment, you should find an aggregator – and Mint has been excellent for us.  See where you lie with Mint.
Web and Online Services

Logo and Graphic Design: I can do layout and code but graphics design is hard for me.  Like most of you, though, I know high quality design when I see it.  I ran a logo contest on Designhill for our current logo, and we had 60 entries for roughly $175 – it was an amazing value, and I have received a ton of compliments for the results.  If you need graphics, logos or other design work, start a contest on Designhill!
Shared Hosting: We used MDDHosting for the first six and a half years of Don't Quit Your Day Job…'s existence, and

they were an excellent host.  We can highly recommend that you start your blog or site with MDDHosting – you'll have a ton of headroom.  We didn't move off until we wanted to consolidate a few of our sites and were getting around 4,000 pageviews a day here on DQYDJ.  Try shared hosting with MDD Hosting.
Managed VPS: If you're willing and able to manage some of the details, Webfaction has been an incredible host for us.  When we left MDD, we moved

to a Webfaction-managed VPS and DQYDJ has a ton of headroom now.   Webfaction's how we're able to offer sub-one-second load times to a lot of you readers.  For details, we're now using NGinx as a server with PHP7, OPcache, and Nginx's Fast-CGI cache.  Get your VPS with WebFaction.

Fully Managed WordPress: If you want someone to manage everything about your WordPress install down to the scaling, we recommend (second hand) WPEngine.  The folks who have used WPEngine note that although it's on the expensive side for hosting, WPEngine's staff are domain experts in WordPress and can save you from whatever situation you find yourself facing.  If you take your site seriously and want to outsource all of the backend and the WordPress stuff to someone else, WPEngine is an excellent choice.
Other Services and Products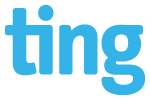 All of our cell phone service is now with Ting, and we have nothing but good things to say about them.  They'll even give you $25 in credits just for signing up with our link, and will pay you up to $75 in transfer fees to switch.  We have 3 devices with Ting – 2 on the Sprint network (an iPhone and an Android device) as well as a sim card on the T-Mobile network in our alarm panel!  Everything about the service has been excellent, and we've gone through a few devices.  No complaints about billing or service – everything just works, and they are quick to help when you do have a (rare) problem.  (See our full review).

 DigitalOcean provides unmanaged VPSes at the drop of the hat.  While I wouldn't recommend an unmanaged VPS for your WordPress hosting, I use them for all sorts of things – testing new site designs, trying out new web frameworks, random cron jobs and experimenting with various calculators.  If you're at all interested in development, try Digital Ocean.

 Need we say much more?  I've been an Amazon customer since 2005 – which means I'm a late adopter compared to some of you folks reading!  I've bought everything from workout equipment to computers on Amazon, and I'm also a heavy user of their cloud services.  DQYDJ, CompareLook and RewardBus all use Amazon's SES email service, and RewardBus uses S3 storage as well.  You can trust Amazon with most of what you need to purchase, eat… or even use online as a site owner!
That's what we've got for now in our recommended resources for savings – expect to see more products and services added as we think through what we own, use, and enjoy.