A few months back we talked about the (possibly) impending problems with the FHA reserve fund – namely, 417:1 leverage on their lending portfolio.  Now, with the Post Office threatening to steal the federal bailout show, let's look at this issue from a different angle – namely, from the perspective of the borrower.
Taking Advantage of Cheap Government Money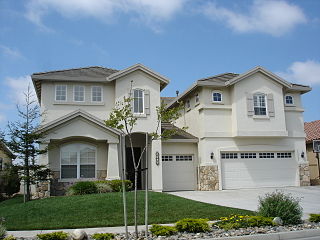 Let me explain a term to you… 'Cheap Money'.  Cheap money isn't really money at all… it refers to a loan or a line of credit with a long term and cheap borrowing rates.  Specifically, cheap money in the context of a mortgage would be a mortgage rate not much more expensive than the estimated path of inflation in the mid to far term future.  Today's mortgage rates definitely apply.
Now, the third term I surreptitiously slipped into that title?  Government.  There is no doubt in my mind that Government (and yes, Federal Reserve) programs are holding mortgage rates at historical lows.
'Cheap' also implies that mortgage rates are actually lower than they would be without some sort of assistance.  Those last two links should convince you, but let me summarize here: the spread between inflation expectations and mortgage rates is almost impossibly low, and the spread between government re-insured mortgages and non-conforming mortgages is higher than normal.
In essence?  If you can get credit – and that's an if, for some people in this market – rates are incredibly generous for anything in the medium to long term.  Rates are also cheap enough that you should push out along the curve.  That's right – 30 year mortgages sound much better than 15 year mortgages right about now.
A Note on Low Down Payments…
While piggyback loans cut down on the number of households paying private mortgage insurance during the real estate bubble's run, it's now back in vogue.  Genworth Financial (along with QBE LMI, one of the two major PMI issuers) even reports that 26% of Americans surveyed were okay borrowing enough to require Private Mortgage Insurance – which is an especially popular option with the first time homebuyer crowd.
PMI is oft-misunderstood.  It does not pay your mortgage if you somehow miss the payments.  It does the opposite, actually – it insures against the lender's risk of you not paying.  That doesn't somehow make PMI grift – it's merely a piece of the contract you enter into when purchasing a house.  You give up a fixed payment for the opportunity to borrow by putting less money at risk.  PMI allows cash poor (but cash-flow high) potential home-buyers to enter into the housing market years earlier than what would otherwise be possible.
The best way to look at PMI is an added cost on your loan.  It should be a piece of any effective APR disclosures you get.  Let's say you're looking at a home in San Francisco, 94112 and see a house for $500,000 (ha!).  Zillow's mortgage quote calculator is offering 3.375% effective on a 30 year loan with $100,000 down, while 10% down (and PMI) loan will only set you back a bit to give you an effective APR of 3.798%.  Not bad considering the history of mortgage rates!
So, About The Leverage?
I understand that for some people, credit is somewhat hard to get right now.  But… if you've got good credit?  Money is incredibly cheap, so don't be afraid of long term debt.  Join the party!
Have you recently bought a home, or are you considering buying one?  Do you agree with my 'cheap money' point?  Have you ever paid private mortgage insurance?