One way to get your finances under control – for your own sanity and for the health of your future portfolio – is to save automatically and automate your funding.  We've developed a methodology we call the "Three Account Method" which covers most of the challenges you'll face month to month.
The three account method is a stunningly simple way to automate your finances that only requires a bit of arithmetic.  In essence, you divide your paycheck into:
Fixed Expenses
Variable Expenses
Savings
and separate each of those into their own 'pot', in the form of a bank account!
I'm obviously making this example ridiculously simple.  Note that contributions to retirement accounts, insurance, stock purchase plans, and other deductions might come out of your paycheck before you even have an opportunity to set up the three account method.  This method still applies to the money which you 'take home' after those deductions.  Sidebar over; back to the article.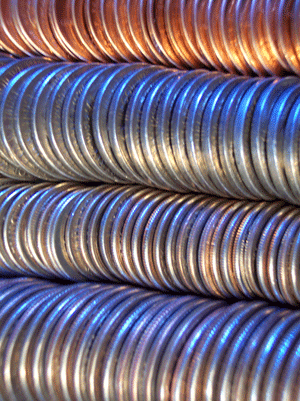 How to Automate Your Savings: A Case Study
Let's say Mary is a single renter living in a middle of the road tax state – like Nebraska.  Let's also say that Mary gets paid for her job as a data entry technician every two weeks.  A quick jaunt over to Paycheck City reveals that she takes home approximately $1,923.08 every two weeks, which whittles down to $1,514.71 after taxes.
Her apartment costs her $900 a month, and she has a $150 car payment and $75 in student loan payments along with $20 in Renter's Insurance, $200 in utilities, and a $50 prorated share of car insurance ($1,345 in fixed costs).  She spends somewhere between $800 and $1100 a month on here credit cards – between food for her and her cat Furball, clothes shopping, and various other shopping trips it's impossible to know for certain (We take $1,100 to be safe).  We're now ready to set up the Three Account Method!
The Three Account Method to Save Automatically

Like many folks, Mary doesn't have anything approaching an emergency fund.  She has $700 in a savings account.  Knowing that she spends around $2,445 a month ($2,145 in a lean month), we'd like to see that amount equal to at least $7,000.  With $6,300 to go, her finances will be a lot better after we implement the TAM, so Mary edits her direct deposit like so:
Account #1 (Checking): $672.50 per paycheck (let's round to $675)
Account #2 (Checking): $550 per paycheck
Account #3 (Savings): Balance of Paycheck, or $289.71
What About Errors in Spending?
It happens… you likely overspend in some months, say a month with lots of birthdays or December.  If that's the case, you can temporarily make up the gap from Savings, and re-implement the strategy fresh in the next month.
How About Extra Paychecks?
The TAM is based on a monthly payment schedule, but you probably receive 26 or 52 paychecks in a year.  If that's the case, deposit the entire 'extra' paycheck in savings.  So, for theoretical Mary, after one year she would have put 26 * 7,532.46 + 2 * $1,514.71 = $10,561.88 into savings, well past her goal.
What if Your Goals are Reached?
Simple.  Take money from savings, put it in retirement accounts.  This could mean ratcheting your 401(k) contribution higher, contributing to a Roth or Traditional IRA, or (if those are capped) some other form of savings.
Easy, yet effective.  Automate your finances today and save automatically, and as a side benefit you'll see ideas to cut down your expenses further.
What are you waiting for?