From the Wall Street Journal yesterday: the bear market has taken a swipe at college savings rates.  In fact, it's taken more than a swipe; 47% of parents are savings less than before or nothing towards the education of their children.  Ouch.  Let's discuss how to save for college!
College Savings
At issue in the article are accounts known as '529' plans, which are state-setup plans which operate much like 401(k)s.  529s are free from federal taxes.  In many cases, this freedom extends to state income taxes as well.  Contributions of up to $13,000 per spouse are allowed ($26,000 per couple – linked to the gift tax rules) or up to $65,000 per person in the case you don't make contributions for the next five years.
Inside the 529 plans, generally, you have access to mutual funds chosen by the plan provider.  You aren't limited to a single provider; in some cases states have more than one provider for 529 plans.  The mutual funds and provider also charge fees, which should be disclosed in the plan documents.  You can compare plans using Bankrate.com's Saving for College website.
Other Savings Vessels to Save for College

There are a few other ways to pay for college.  One interesting vehicle is the prepaid tuition plan (also known as the Prepaid Education Arrangement).  If you look at the chart in the Wall Street Journal, you'll see that tuition rates have increased faster than the rate of inflation.  This means that, just maybe, college tuition prepayment may be a good idea.  In these plans you pay for 'shares' of college, which may mean a percentage of tuition.  Take a look at this site from CollegeBoard.
Of course, you also have the opportunity to take out loans.  This is one of the methods I used to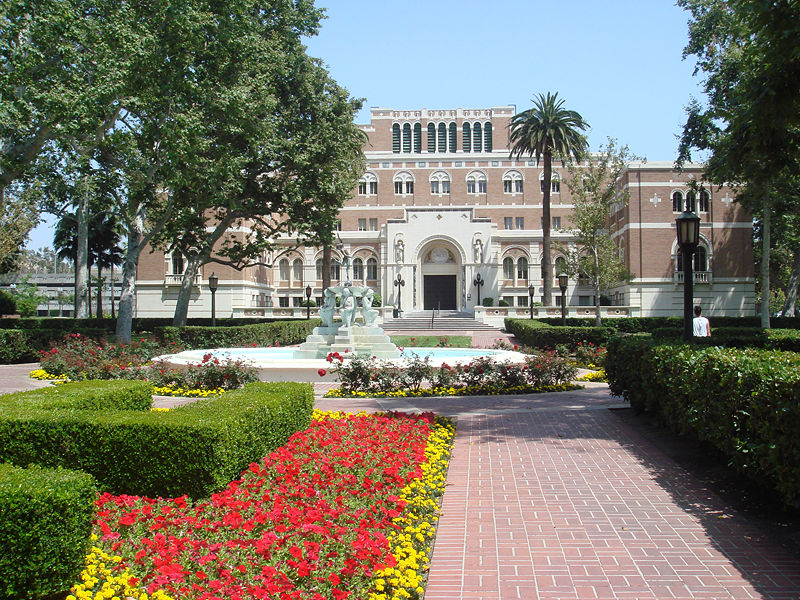 attend the University of Southern California.  The government is encroaching into more and more of the student loan space; for more information take a look at Sallie Mae.  Don't let that '.com' fool you, Sallie Mae is a Government Sponsored Enterprise.
Back to My Point
But I digress… Why did the college savings rate decrease so much with the recent market turmoil?  Obviously, there was potential fraud, like the Oppenheimer Fund mentioned in the WSJ article.  Still, there is the opportunity to invest in more conservative investments in your plans.  Stock funds are not the only investments in 529 plans.  Just like 401(k)s, the provider selects the funds to be allowed.  To me, this implies fear, pure and simple.  Investor sentiment as it is, down markets tend to scare people out of them.  If you missed this market, you also missed the huge gains to start 2009- and so did your college savings.
The more important point is a matter of timing- like my title implies.  As you get closer to the moment of truth… when college tuition is due… you should be shifting into more conservative investments.  The setup of the plan is supposed to encourage this by not allowing too many shifts in your investments per year.  This should encourage 'staying the course' and not attempting to day trade in your 529.  Still, keep this general rule of thumb in mind: shift to more conservative investments as your investments need to come due.
So, what are you saving for?  Do you use a 529?  I'd like to hear about it, hit the comments.