Now for something completely different: instead of your regularly scheduled DQYDJ article, we've got a special from Edward Antrobus. While he is writing here today, our post is up on his site at: "Bringing the Party Back To Your House". Edward writes about frugality topics and sometimes just rants about how he or others get things wrong at EdwardAntrobus.co.cc.  Enjoy!
Let me first thank PK for letting me write here today. It's an incredible honor to be able to appear on Don't Quit Your Day Job.
Today's topic isn't something I would have normally picked as I'm not the most social of fellows, but it's an important enough subject that I do have a thing or two to write. As I mentioned above, I don't do a whole lot of socializing. Having an on-call job can make it tough to make plans! But one thing I do a lot of is going to the movies. Movie and then a meal has been one of my favorite ways to socialize ever since my friends and I first started driving in high school. If our town had a movie theater, we probably would have started even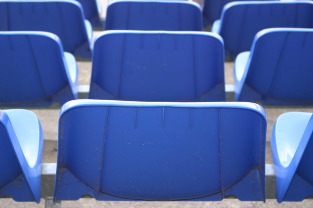 earlier! Movies, however, can be notoriously expensive. When I was visiting a friend in New York City, regular admission was $12. Add in popcorn and a drink and a regular habit could break the bank!
Save Money at the Movies with Bulk Pricing
One of the most common ways that I've seen people save money at the theater is by buying value packs of tickets. At my local theater, you can buy a gift card for increments of 10 movies for $7.50 per movie. Buying tickets that way comes out to getting every 7th ticket free!
Save Money at the Movies with Matinées
My personal favorite way to save is going to the movies during the day. By going to a showing that starts before 5pm, I can save even more than the value packs. Even better, the first showing of the day here gets an "Early Bird Discount" of an extra dollar off. Usually, the first showing will be around 11am. When we go to the Early Bird, we save a third off the price of an evening ticket and get out in time for the lunch crowds to be leaving the restaurants.
Save Money at the Movies with Discounts
Speaking of discounts, be sure to take advantage of any discounts you are eligible for. Over 55? Let them know and get the senior discount. In school? Show your id and get the student discount. (If you recently graduated and your student id doesn't have an expiration date, you can usually milk it for a couple extra years). Many places will have a military discount. Take a look at your local theater's discounts and see if you can save.
Save Money at the Movies by Going to Discount Theaters
One place I've noticed inflation the most is at discount theaters. Back in high school, we called it the dollar theater because releases just leaving regular theaters would show there for just $1. Now, our local discount theater costs $3.50. If you missed a movie when it was out, or just can't justify spending even a discounted price above for a movie, then about a month to month and a half after it opens, it should be in the discount theater for less than half of full price.
Save Money at the Movies with Loyalty Programs
Can't forget loyalty programs! If your theater has a loyalty program, sign up if it's free and seriously consider it if it isn't (I'm talking about you, AMC!). You'll get discounts mostly for concession items, but some programs will give you free tickets after you've bought a certain amount. When going with friends, have everyone put their money together and pay for all the tickets, to get your free ones faster!
Check out Edward's site, and be sure to see our post over there.  Hope you enjoyed this change of pace!