In this 2017 TradeKing review, I'll compare TradeKing to some other discount brokerages and step through some TradeKing features.  We'll cover costs, research, trading, and some advanced features of the platform.
If you're short on time, here's the quick review: TradeKing is an excellent low cost brokerage.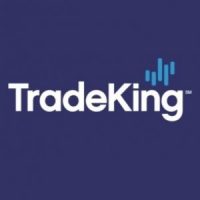 I can heartily recommend their platform; it's easy to use, the research features and screeners are passable, and it's a relative high value.  The aspects of TradeKing which are basic are easy enough to supplement with other sites.  As a customer since 2012 with a small, active account, I believe TradeKing is an excellent choice in a discount brokerage.
(If you use one of our links to open an account, note they are affiliate links – thank you so much for your support!)
TradeKing: What Does it Cost?  What Are the Rates and Fees?
Although 2017 features some brokerages with cheaper prices, TradeKing is still an excellent relative value.  Their trading draw, $4.95 stock and ETF trades, hasn't changed for some time.  It also doesn't seem to be going away even after their 2016 purchase by Ally Financial.
Common TradeKing Costs
Stocks & ETFs: $4.95 a Trade

For stocks priced under $2.00, TradeKing adds $.01 per share on the order.

Options: $4.95 Base plus $.65 per Contract
Mutual Fund Trades:

Load Mutual Fund Trades: $0.00 (with Caveats)
No Load Mutual Fund Trades: $9.95

Bond Trades: $1.00 per bond, Minimum $10 Maximum $250
Certificate of Deposit Trades: $24.95
You can find their entire rate chart here.
Are There Any Weird or Standout Fees or Rates?
The biggest knock on TradeKing's fees is their inactivity fee.  If you make zero trades in a year AND hold less than $2,500 in your account there is a $50 charge.  Keep that in mind: there is no minimum account size, but staying idle for a year can cost you.
If you do intend to trade on margin (we do not generally recommend it), TradeKing doesn't compete to be the lowest cost brokerage.  See their margin rates.
Trading on TradeKing's Trading Platforms
We have a number of discount brokerage accounts, so our main goal is to keep costs reasonable and have a good experience. TradeKing delivers in spades.  While not the cheapest discount brokerage they are still a good value, and both their main site and their LIVE platform are easy to use when making trades.
Trading on TradeKing's Main Site
The first place you'll see to trade is on the main TradeKing site.  In the trading Tab, go to the 'Stocks & ETFs' subsection (or whichever section you desire).  From there you can enter an order to preview.
For this article, I was looking to buy some Guggenheim Bulletshares products.  Note that I am not suggesting their suitability for your portfolio, but I do own BSJJ, the 2019 High Yield Corporate Fund, as a result of this review.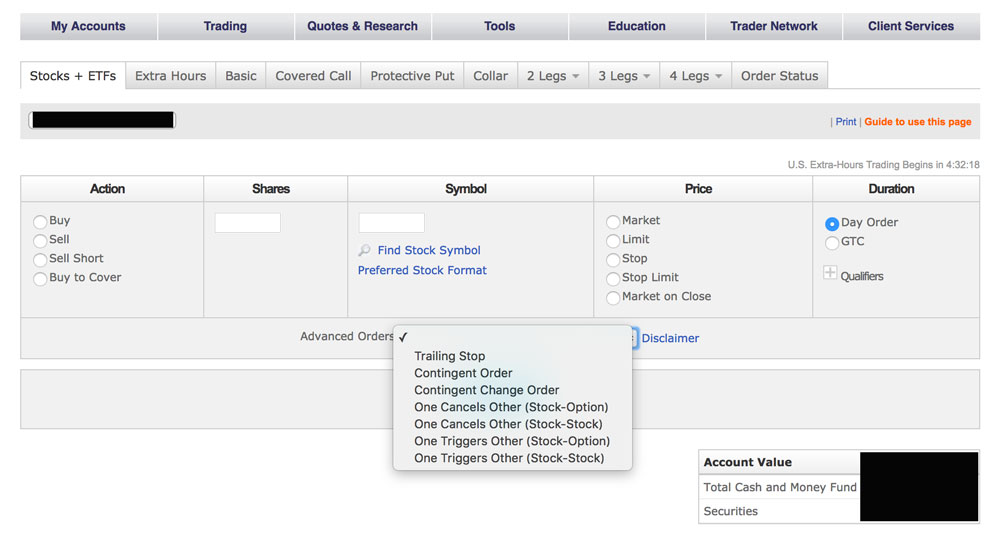 Note the basic trade types and some of the contingencies TradeKing offers – all of the trade types have help documentation and education available.  For my purposes, I just needed to make limit purchases, so I didn't screenshot anything too fancy.
Trading on the TradeKing LIVE Platform
LIVE is TradeKing's fancier Web 2.0 interface to the platform.  It has all of the nice AJAX features you'd expect from a web application, and plenty of blinking numbers to stare at.  I also found it more appealing to enter my trades here.
I'll take you through some of the screens.  First, here's what will greet you upon opening TradeKing Live: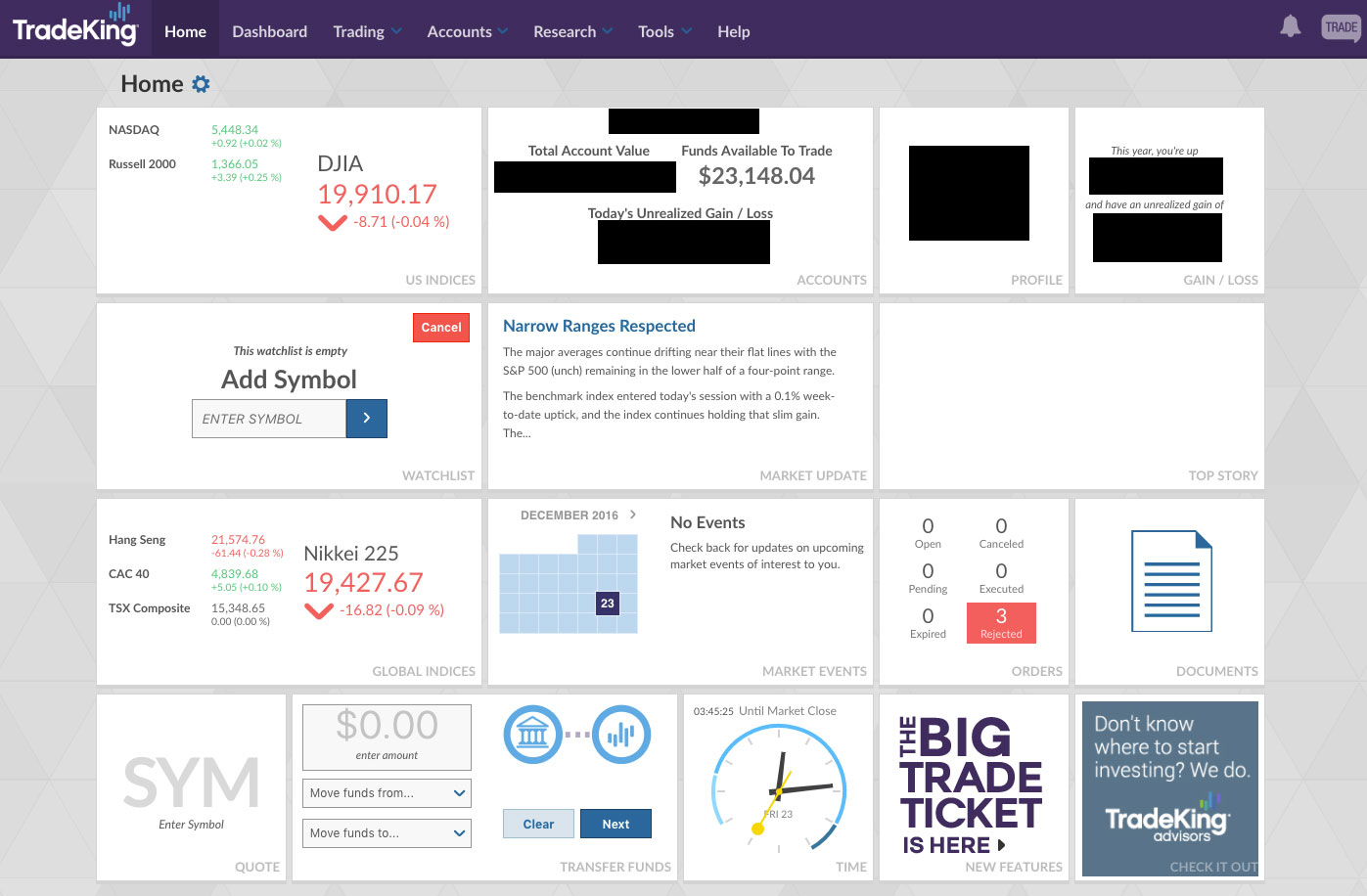 Next you probably want to see a stock quote.  Here's how the platform quotes BSCJ for me: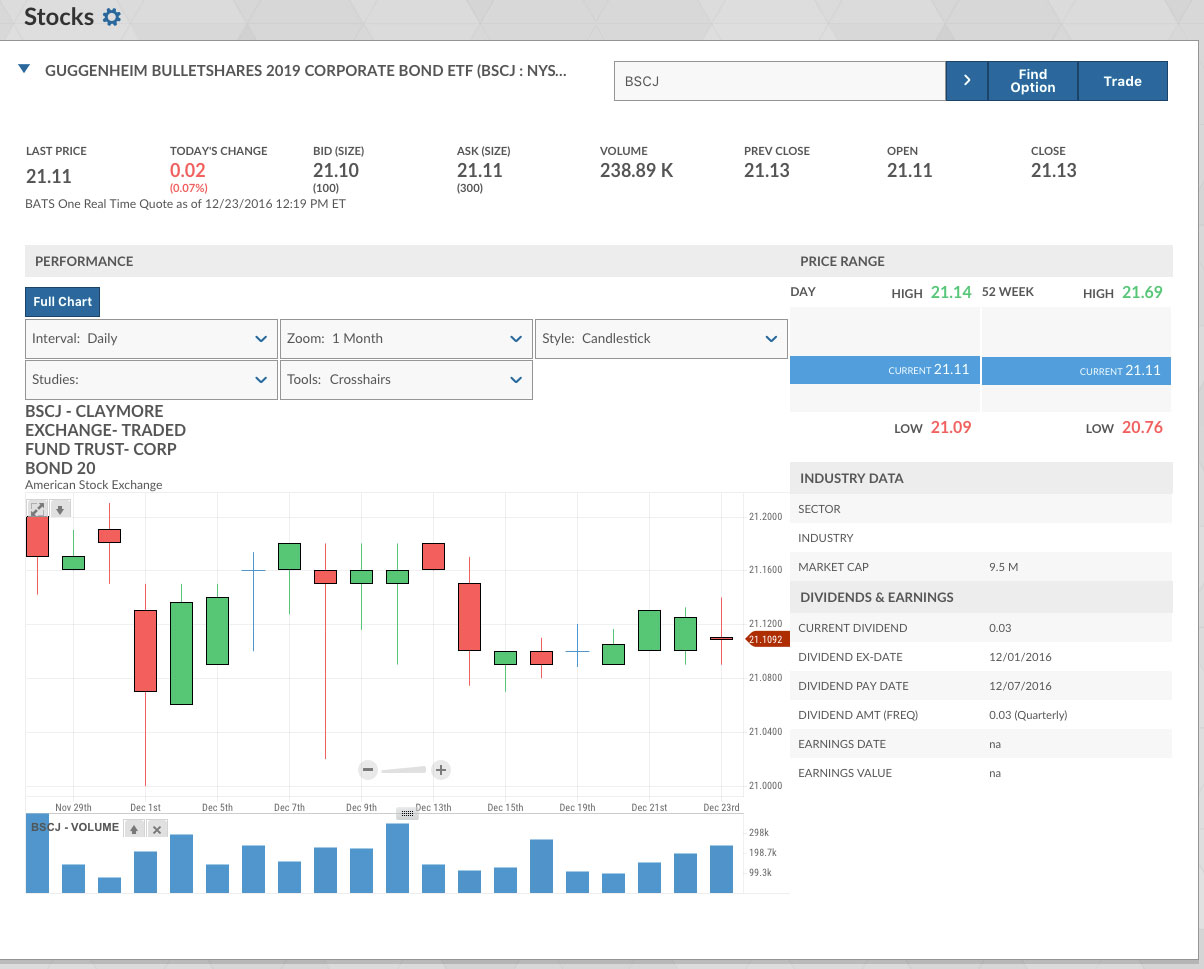 Next, let's preview a trade (one that was eventually cancelled!).  To get here, hover on the 'Trading' tab and choose 'STOCKS & ETFs':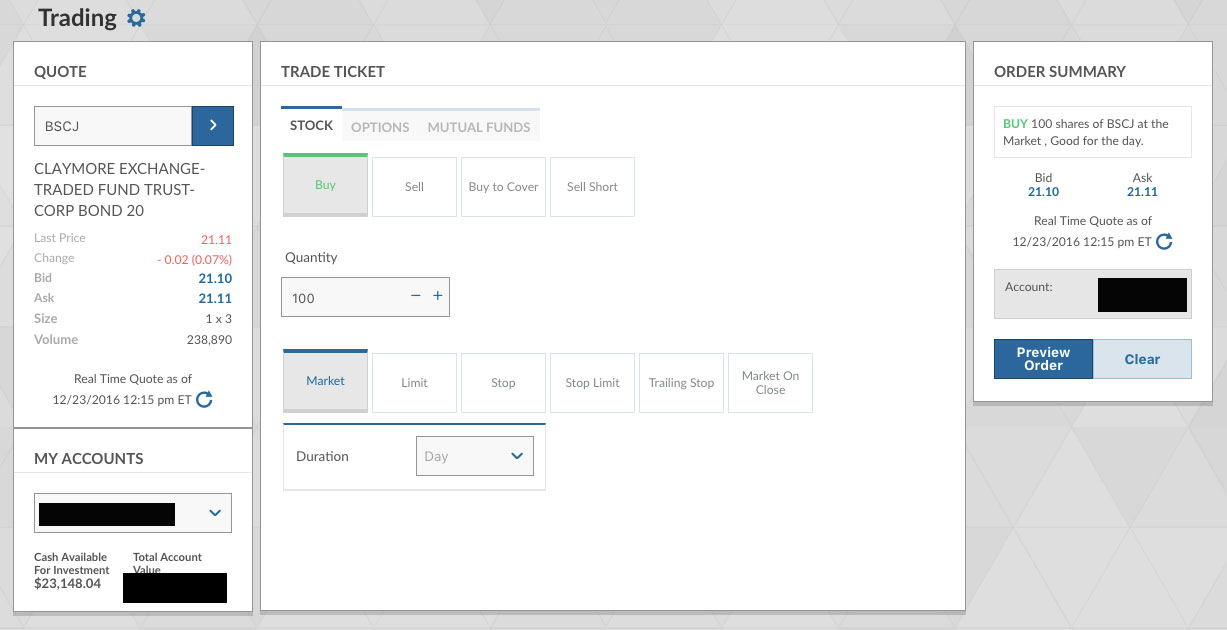 You can disable the trade preview, but here is the trade preview if you don't: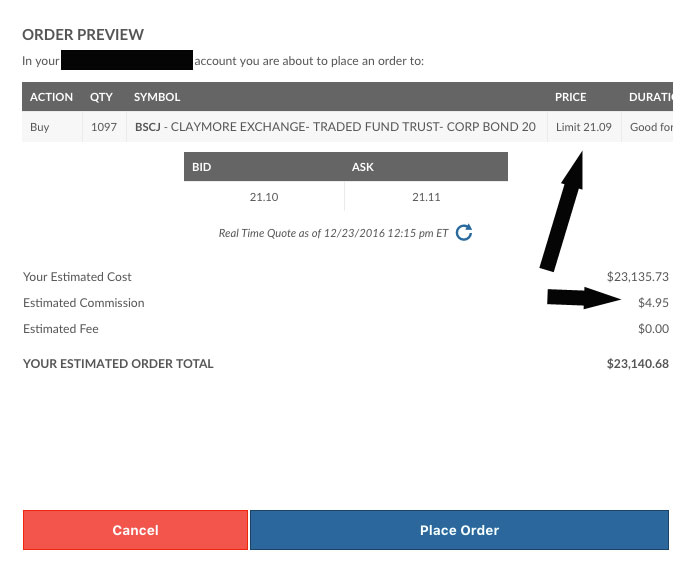 The BSCJ trade didn't fill and only had a 'Day' duration.  I ended up going with BSJJ.  Here's what an order looks like in the LIVE app while getting partial fills:

The TradeKing API
As an engineer, I was a bit disappointed to not try out the API for this review.  TradeKing's base API looks like it has decent integration to your account.  There isn't anything fancy like an ability to peek at the order book, but here's what was exposed for me: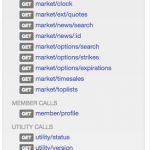 (I'd suggest TradeKing added example code for Python, C, C++, and C# next…)
TradeKing Review: Some Final Thoughts
BSJJ ended up not getting completely filled by market close – I purchased around 500 shares more the next day.  Just like the trade pictures, it was painless… I just had to break out another $4.95!  TradeKing followed up with trade confirmation by email, including a Prospectus link.
All in all, TradeKing is an excellent platform, especially at $4.95 for stocks and ETFs.  If I had used a different order type or completely filled, I would have only paid $4.95 for a ~$23,150 trade, instead of $9.90.  That is around .02%(!) – talk about low friction.
In Conclusion: I thoroughly enjoy TradeKing and the service they provide, especially at the reasonable cost.  I can recommend you open an account, no matter how much you're looking to invest (just note the inactivity fee above!).  The compromises of TradeKing's discount platform are surprisingly small for the price they charge for common actions.  Go open an account today!