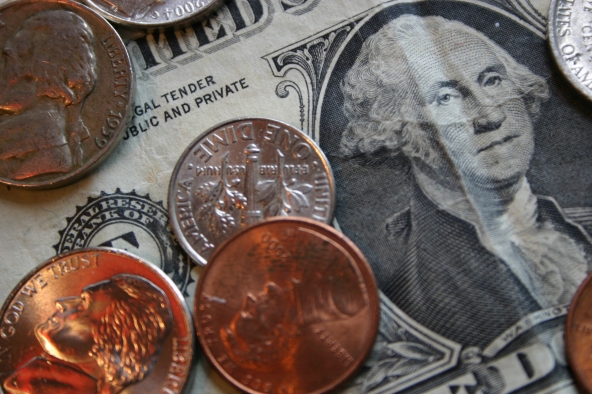 The most underrated blogger in all of Finance, our friend Nelson at Financial Uproar, has come back to one under-explored topic a few times: tipping at restaurants.  In theory, tipping is supposed to incentivize servers, hostesses, and waitstaff at restaurants to provide superior service in order to merit a reward in the form of a tip.  But would a restaurant without tips be better?  Is there an alternative to tipping?
In practice, tipping is mostly arbitrary.  As waitstaff wages are often negligible while societal pressure has driven tipping rates up to a customary 15-20%… the incentive isn't to provide superior service to a single table – it's to wait on as many tables as physically possible, service notwithstanding.
The Devolution of Service
A lot of the problem can be traced back to a simple phenomenon – the stigma against leaving no tip.  On the surface, tipping appears as an optional step in eating a meal… well, as long as your party doesn't pass 6 people.  In reality, small tips can be a black eye on the generosity of a diner, regardless of the service provided.  (Don't believe me?  How about a list of "worst tipping celebrities", often based on a single incident.)  And yes, when it comes to a bad tip you're innocent until proven guilty – regardless of service.
Another salient point?  We tip based on the behavior of our waiter or waitress.  We don't often see who cooks (or microwaves!) our meal, who clears our plates, or any of the other behind the scenes functions that come with us avoiding cooking at home.  Well, we do, but only when we eat at places which delete the host/hostess and the bus-staff – for whatever reason (perhaps because we can see any shady practices?) we don't tip at fast food places.  Strange.
Even evaluating our wait-experience is often arbitrary.  Want proof?  The simple act of drawing or personalizing a receipt can land you larger tips.  At least that's generic… females receive larger tips than males, especially when the diner picking up the check is male.  And yes, attractiveness is a further bonus.  Try working around that one.
How About an Alternative to Tipping?
Parties of 6 aside, what if there was an alternative to tipping?
Well, in most countries in the world… there is.  Namely, the price of labor is built into the meal.  Could it work in America?
According to Jay Porter, who owned and ran the San Diego restaurant The Linkery – yes, yes it could.
Mr. Porter eliminated tipping in his second year of running the restaurant, instead tacking an 18% tipping charge onto each party's bill.  And, no, you couldn't leave more – excess payments led to 'change'.  What a concept!
Far from a dystopian dining experience, The Linkery's scheme worked.  In the words of Mr. Porter, "By removing tipping from the Linkery, we aligned ourselves with every other business model in America. Servers and management could work together toward one goal: giving all of our guests the best possible experience."  How about that?  Far from needing a Rube Goldbergian system of checks and balances ensuring diners were treated with the right amount of attention, not pressuring waitstaff to rush to serve more tables nor encouraging them to stereotype diners upfront based upon what they might tip… the incentives were properly aligned.
What Would You Prefer?
So, North America – would you prefer we joined the rest of the world… or do you like the current tipping scheme?
I mean, we'd have a bit of certainty on cost up front – for both sides.  We'd probably eliminate most of these "worst celebrity tipper" lists.
And, best of all, there would be no more suns with smiley faces drawn on our receipts.
Thoughts?