Every year, we enter into a stock picking contest with fellow internet personalities and writers (and the occasional pet and child). This year, we made stock picks for 2018 in the Asset Based Life Stock Picking Contest in an epic battle for our pride. We fully intend to take home the top prize of Internet Bragging Points™.
The contest rules are simple: 3 stocks, allocated 1/3 of a portfolio each, purchased at market open on 1/02/2018 and sold at close on 12/31/2018. Dividends pay out as cash with no reinvestment. If a company is purchased, the return locks at purchase price.
I own none of these three stocks currently and don't plan on purchasing them within a week of publishing this post.
Contest Stock Picks for 2018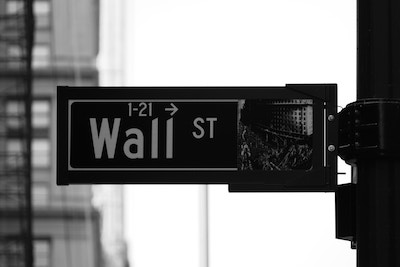 First, the caveat: for the majority of investors, I recommend index funds.
My goal in this contest was to bias towards potentially substantial moves within 2018. While my screen here is similar to my real screen, it doesn't cover my complete process. Also, I work in tech (at Twilio) so I generally avoid purchasing technology stocks outside of these contests.
Here's the three stocks I ran with this year:
Skyworks Solutions Inc (NASDAQ: SWKS)
Skyworks is a hardware company that manufactures chips commonly used for cellular connectivity. Most famously, they are a supplier for the Apple iPhone X, the most recent model as we go to press. Although Skyworks stock went on a tear through early 2015, returns since then have been anemic.
Gilead Sciences Inc (NASDAQ: GILD)
Gilead is a pharmaceutical company with a drug portfolio for a number of diseases including HIV and liver disease. It's best known for its cure (close to 100% success rate) for Hepatitis C with the drug Sovaldi. Its stock price, however, hasn't looked too great since 2014.
Express Scripts (NASDAQ: ESRX)
Express Scripts' claim to fame is a home delivery service for pharmaceuticals, allowing customers to have prescriptions delivered. It also appears to be a relatively cheap stock with steadily increasing earnings per share but little to no recent stock returns.
Stock Picks for 2018 Criteria
I'm on record saying the stock market is overheated. For me, that discomfort started in late 2013 although I didn't yet try to do – or write – anything about it. You can see my current approximate asset allocation here. Here are our stock picks for 2017.
Use those data points to discount the rest of the information – and of course, none of this is meant to be investment advice. You need to do your own due diligence.
Our Stock Picking Approach
That aside, my approach is simple. While Price to Earnings or Price to Free Cash Flow screens are way more expensive than back in early 2009, they're still valuable to track. With that in mind, here's the criteria I primarily follow:
P/E: Price to Earnings Ratio
P/B: Price to Book Ratio
P/S: Price to Sales Ratio
ROA: Return on Assets
ROE: Return on Equity
ROIC: Return on Invested Capital
CROIC: Cash Return on Invested Capital
Generically, I compare these ratios and measures by industry and not necessarily market-wide. As a quick screen, I also look at sentiment from market commentary sites such as The Motley Fool and Seeking Alpha. As a valuation check I also use these calculators on DQYDJ:
These are a good initial screen, and for a stock contest you'll be in decent shape with the outputs. You'll probably spend a few hours narrowing down your picks with this process. If you're investing your real money portfolio, however, you want to go further. Personally, that means reading a few quarterly reports (especially the footnotes or financial notes), some earnings call transcripts, and digging into the company websites at a minimum.
Stock Pick Value Comparison
Back to the contest – here's how those three picks stack up. Numbers are from Morningstar where available, and CROIC is calculated as (TTM Free Cash Flow)/(Invested Capital).
| | | | | | | | |
| --- | --- | --- | --- | --- | --- | --- | --- |
| Ticker | P/E | P/B | P/S | ROA | ROE | ROIC | CROIC |
| SWKS | 18.7 | 4.6 | 5.2 | 23.97% | 26.56% | 26.56% | 42.01% |
| GILD | 9.0 | 4.2 | 3.8 | 19.13% | 55.62% | 25.34% | 41.95% |
| ESRX | 13.4 | 2.9 | 0.5 | 7.10% | 23.00% | 12.92% | 16.66% |
To your Investing Success in 2018!
Again, if you have any doubts about where to start – you should be investing in index funds. Our recent investments have all gone to index funds. However, if you do purchase individual company shares maybe our process is a useful input to your own.

How do you think these look? Do we have a shot at the crown? Any ideas on stocks to watch in 2018?
Be sure to read through all of the entries at the Asset Based Life Stock Picking Contest, and thanks for playing along!