Stop what you're doing and visit The Earth Awaits: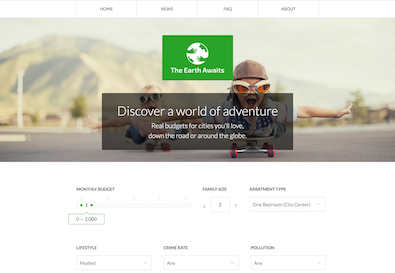 (Bookmark it too.  Go ahead, I'll wait.)
Made by our friend The Frugal Vagabond, The Earth Awaits uses Numbeo data and other public-facing data sets to give estimated lifestyle costs for the entire world.  It's no joke; go poke around with the tool and see what you come up with.
As for a DQYDJ update: continue to expect a slight dearth of content for some time.  We'll get back on a more regular schedule again soon!
Links We Liked!