More on That More Personal Personal Finance Thing…
I suckered JT at Money Mamba into finally taking the plunge.  Well done.  I hope you write more on The Land Before Time in the future.
Sites And Links This Week:
Links We Liked!
Radio DQYDJ?
Blogging friend Average Joe at The Free Financial Advisor asked us to participate in his podcast in future weeks.  Are we in (we meaning PK, and any Cameron Daniels I can scare up, considering he has actual radio experience)?  Of course!
As a Personal Finance Site, I suppose we need to break down our costs so far:
Prodipe TT1 (Dynamic Microphone) ~$28
Alesis MultiMix 4 (USB Mixer) ~ $62
10′ XLR Mic Cable, 6″ Pop Filter, Boom Mic Stand ~ $40
(Possibly) Reaper Recording Software, $60.
… plus tax in your state.  You could do it cheaper; use a built in microphone or a USB mic, and record with something like Audacity (I would, but it doesn't include ASIO support by default, and I don't want to mess around too much with software not in my day job, heh).  Look (listen?) for us soon…
Busting Brackets
4th / 18 in my group… but with a definite path to victory.  I'm roughly in the 85th percentile on ESPN, mostly due to that horrible 2nd round performance.  Here's what I'm working with (click to zoom):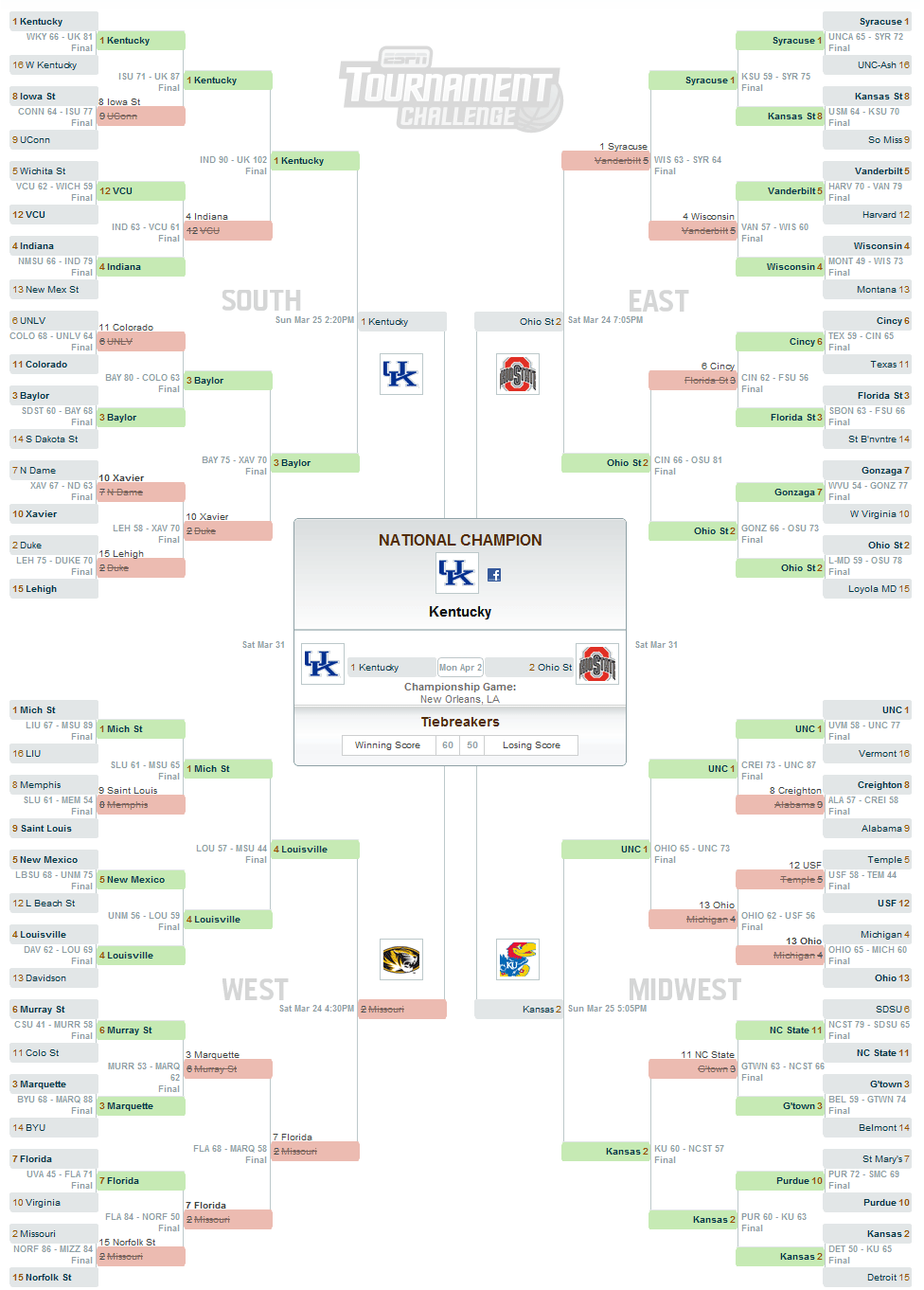 Other than that stupid Missouri call which is still killing me, think I have a shot?
And yes, I know I owe some Home Improvement posts.  I'm getting there!