Bitcoin returned -64.2% in 2022 in United States Dollar terms, not including any transaction fees. On January 1, 2022, Bitcoin opened* at $46,311.75, and closed* December 31, 2022 at $16,547.50 a coin.
* Bitcoin trades continuously so there is no traditional open and close, only an open and close trade of a year. Prices are based on CoinMarketCap data, sourced from Yahoo! Finance.
The 2022 Bitcoin Return: Look Out Below
Like most risk assets in 2022, bitcoin plunged quite a bit. It hit a high of $47.881.41 on January 2nd, 2022, but declined pretty steadily from there throughout the remainder of the year. The low of $15,599.05 was seen in a trade on November 21, 2021.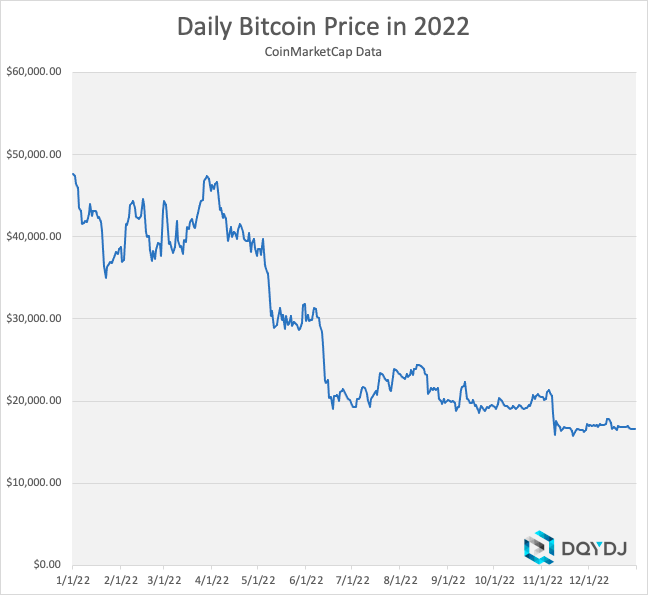 You can try our our bitcoin return calculator to see return between any two arbitrary dates. You can optionally adjust for inflation, measured by CPI.
Annual Bitcoin Returns Posts: