One of the traditional major steps towards financial freedom and independent living is the proper use and maintenance of a checking account. Checking accounts allow consumers to maintain an account to pay in and out of for free, often with low minimums, cash available at your fingertips and often even with a little bit of interest. For most of the population (especially those reading this article), there is not much else to say. It earns low interest but it is a $0 cost method to organize all your financial life.
When you read the fine print, however, you can easily see where financial institutions earn their money off checking: fees. Most banks maintain a minimum amount for their checking accounts: below the set amount will accrue a fee (often as large as $40!). Going over the limit will incur an overdraft fee. Some banks even offer "overdraft protection" which is just a way to dupe you into a high interest credit account (I would recommend always waiving these accounts). The rules and regulations for each checking account are often surrounded by financial jargon and confusing terminology that only serves to confuse the customer.
Underbanked: Uninformed or Parallel Market
According to the FDIC, 7.0% of American households were considered unbanked, meaaning they did not maintain any money or accounts at an insured institution such as a bank. An additional 19.9% of households (for a total of 26.9%!!!) maintain an account or obtain products outside of insured financial institutions: they may have a checking account but they also obtain payday lending. Why do people do this when there are services that provide the exact same benefit for free? Are they simply uninformed?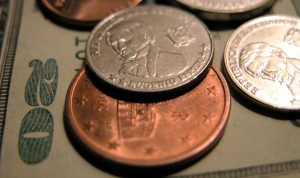 Very often, perception of the unbanked relies on financial literacy but a recent article reminded me of some of my earliest reading on the topic: very often non-traditional financial services provide a better ROI than checking accounts for the very poor. Here's how the argument goes (and the feeling is very, very different by socioeconomic status):
Most of the fees (particular account minimums, ATM and overdraft fees) disproportionately impact smaller balances. When you go to a check cashing service, the payment is often up-front, dealt instantly (in cash) and predictable. For the speed and service that these institutions provide for the very poor, it is understandable that there comes with such a huge fee. CAVEAT: Payday lending should be considered the most last of resorts, with exorbitant fees, confusing payback schedules and a lack of standards when it comes to collection practices. Even these, however, can be considered the best option when there are absolutely no other options to serve an unfulfilled niche.
Online Banking and the Demise of the Brick-And-Mortar
This author uses Charles Schwab High Yield Checking: no minimums, no annual fee, free checking, no ATM fees. It has about everything that I would want (and there are many other online options with similar products such as Ally and Capital One 360) and for all intents and purposes, I consider it free. The major similarity those three products have is that they can only be serviced online.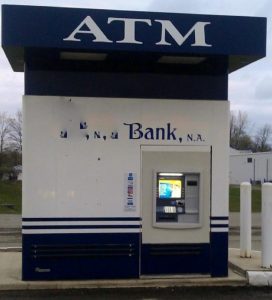 With traditional brick-and-mortar checking (which prognosticators have predicted the demise of since at least the invention of the ATM), the argument goes that small accounts simply cost too much to service to be profitable. The bank needs large amounts of capital to be able to lend (and increase their T1 capital ratio) and thus incentivize their customers to maintain large balances (often with certain features unlocked with larger balances, or higher interest rates). With online banks, however, there is no additional cost for an account to sign up. This means that marginal costs are roughly similar across large and small accounts. With this barrier broken, it appears almost everybody can have access to fantastic checking accounts.
Long story short: traditional checking services often don't compete well with check cashing services. Online checking accounts, however, appear to be avoiding the downsides of either with the benefits of each.
Cheers,
Cameron Daniels