Below is a day of the week calculator. Enter a date and the calculator will show which day of the week it is on (Monday - Sunday), and also show you which day of the year it falls upon. Works for the past and the future.
Day of the Week Calculator
Using the Day of Week Calculator
To compute the day of the week for any date:
Date to Find Day of Week: Enter the date for the calculation
Follow that up by hitting 'Calculate Day of Week from Date'. After that, here's what you'll see:
Day of the Week: The text box will show you which day the date falls on: Monday, Tuesday, Wednesday, Thursday, Friday, Saturday, or Sunday. It will also tell you which day of the year your date fell on (or falls on, for the future).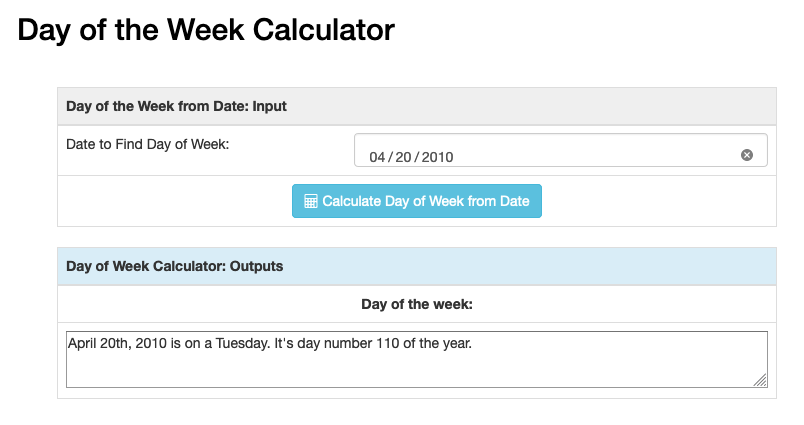 Does the calculator include leap years?
Yep! Leap years are no problem for the calculator - in the future or the past. (Or even the present, if you're so lucky to be using this during a leap year.)
Do you have other good calculators?
Plenty. Here are just a few time-based ones:
If you can't find the one you want, visit all of our calculators here.