Two of the very best bloggers in the personal finance sphere wrote about the Government's role in spurring good savings habits.  Nelson of Financial Uproar, and Sherry at Save Spend Splurge covered the idea of a massive mandated-by-Government savings rate, along the lines of Singapore's 36% rate.  How far should we go, as a society, to help others financially?
How Much Should We Help Others Financially Who Can't… or Won't… Help Themselves?
As I pointed out in the comments of SSS, there already is a mandatory savings system in place in America – even if it isn't structured as "an account you own" and was only meant to be supplemental to retirement.  Social Security, representing the Old-Age, Survivors, and Disability Insurance program is a joint savings program amounting to 12.4% of income up to $117,000 (split equally between employer and employee), with a further 2.9% (again split) for Medicare and Medicaid.  Do the math: 15.3%.
Let's cover "those who can't" help themselves first.
To break it down at the Federal Level, those who can't help themselves have some of: Medicaid, Disibility Insurance, Old-Age Insurance, Survivor's Insurance, the State Children's Health Insurance Program ("SCHIP"), and Temporary Assistance for Needy Families ("Welfare").  At the state level, programs vary, but in California we've also got a Short Term Disability Program and various other programs for the temporarily needy.  At the private level, there are various insurances you can also purchase – Medical Insurance and Life Insurance, to name just two.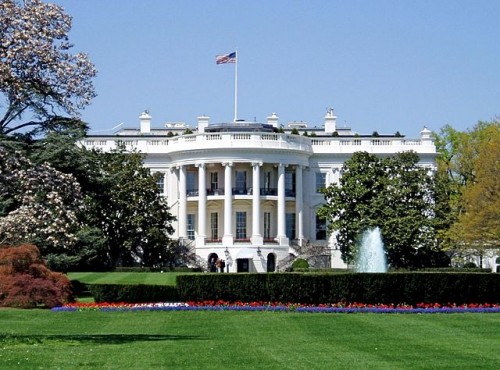 The part where it gets tricky is for "those who won't" help themselves.
In these cases, a person won't make the necessary sacrifices to support themselves while they have the ability.  Since many of these folks have a rational (if misguided) reason for not saving – perhaps expecting to be bailed out, not fully appreciating the typical human lifespan or hoping to live on the sacrifices of others – that's where we should concentrate our thoughts.
And we have two articles to focus your thinking on this issue!
How Long Will Your Parents' Basement Be Open?
"I live in my parents' basement" is a phrase which has long since lost most of its sting.  Sure, it probably hurts when meeting someone for the first time (especially romantic interests!), but it doesn't inspire the same embarrassment as it did even a generation ago.
In North America, the days of living out our lives on the family homestead are long over.  Lost in the discussion about the victim living in the basement are the costs it imposes on the parents – to the point where rent should probably be the first topic broached when the kids move back in.
Witness this article in the Los Angeles Times reflecting on the growing trend of people in the 50-64 age range moving back in with their parents, sometimes even into their childhood homes(!).  Yes, parents, most of them in their 70s and 80s and dealing with their own retirement and declining health, are re-adopting a whole other generation… or even more than one generation!
With an estimated 194,000 people in California alone in the 50-64 demographic now living with their elderly parents – what went wrong here?  With around 30 years in the workforce even if only one spouse worked the whole time – what happened to the savings?  At what point is it okay to bring yourself, a 50-something spouse and your almost adult-aged children into a retiree's home… to live and support you?
And Another Category – Those Who Can't Help Themselves, but Could Elsewhere
While that article did make me think a bit, it was a piece in the Wall Street Journal which caused the most head shaking.  In Palo Alto, one city of many in the Bay Area has been dealing with an alarming number of people living in their cars.
For the uninitiated, Silicon Valley took 2 generations to grow from a valley loaded without much more than fruit trees to the engine of innovation we know today.  Palo Alto is the heart of Silicon Valley – Stanford University is located in Palo Alto, and it was Stanford and its alumni and professorial network which incubated the early Valley.  It's also one of the most expensive places to rent in this country: good luck renting a home anywhere around here for less than $3000.  That's expensive even for the median Valley income – which the WSJ calculated as $90,000, but we estimated to be around $75,000 back last year (it's undoubtedly higher than $75,000 in Palo Alto).
The protagonist of the WSJ article, Fred Smith, was a former engineer who worked in the area from the 70s until he was laid off from S3 Graphics at age 62.  Unfortunately, his wife died one year after that layoff.
Mr. Smith, now 70 years old, is one of the people living in a vehicle on the streets of Palo Alto.  The income and savings he amassed back during his lucrative engineering career are gone, and he lives solely off a $1,700 a month check from Social Security.  That's despite supposedly making up to $150,000 during his career.  According to his step son, "[h]e didn't know how to take care of money".
Mr. Smith has been declining an open offer from his brother to move to Illinois – not exactly the cheapest place to live, but surely an easier stretch on $1,700 a month than Palo Alto (of course, so would most places in the East Bay).  Living plans aside, credit to Mr. Smith on his future employment plans; he is currently teaching himself mobile development, hoping to land a job developing web apps.  Hopefully this story has a happy ending.
How Far Should We Go to Help Others Financially?
Humans deal better with anecdotes than data, but as the anecdotes illustrated in these stories show – the number of people in unconventional living situations boils down to way more than just "they never had a chance".  The question we have to pose is… where do we draw the line?  Do we help others financially no matter the backstory, and despite their efforts – or non-efforts – to help themselves?
Does society necessitate us coming up with ways for people to live wherever they want, no matter where that location may be?  Should society necessitate some accumulated resources before people move into the most desirable areas?  At what point do we draw the line and say – "No, you had opportunities.  You'll have plenty to live, but it won't be exactly the life you dreamed you'd live."?
You know what we'll say – we're unabashed fans of the Guaranteed Basic Income, especially in the form of a Negative Income Tax.  With such a plan, a number of welfare traps in the current system would be eliminated by an easy to calculate effective reduction in benefits.  With such an income, we'd provide enough resources for a simple life without many luxuries for those who can't – or won't – work.  A frugal life, to be sure – but we can't punish the "can't"s for the "won't"s by not having a program.
Since politics are the art of the possible and the politics of the GBI are hated by both major political teams in the United States, we fully support the idea of private mandatory accounts in the meantime.  As fans of personal responsibility, we recognize that such a plan would probably only work with a restriction on distributions tighter than we enjoy in other retirement plans – at least a cap on the percentage of the account that can be withdrawn annually – think required minimum distributions (already existing today) in reverse.
So, there you go, as much as it pains us to write that – private accounts and forced savings coupled with a maximum annual withdrawal.  We do dislike the idea of restricting personal responsibility and freedom, but if this is what it takes to keep the Millennials out of the Baby Boomers' basements in 30 years, so be it.
What say you?  How would you deal with the "can't"s and the "won't"s?  How far should we as a society go to help others financially?