Well played, Allison Benedikt… you piqued my interest with your article "If You Send Your Kid to Private School, You Are a Bad Person." article.  Combine Poe's Law with tons of social shares and it was inevitable I'd be writing a piece.  So, let's assume that Ms. Benedikt is serious, and debunk her argument… so, dear reader, is private school evil?
Is Private School Evil?  Don't Be Absurd
From a site that constantly talks about the value of education at the post-secondary level and asks you to question your degree and college choices… what?
Ms. Benedikt's Manifesto makes a few arguments for why a person should send their kids to public school over private school:
If all students went to public school, public schools would improve (she adds: eventually)
If you are considering private school, you are more likely to be an involved parent.  Involved parents are good for a school: funding, accountability.
Even at a bad public school, your child has you as a support system – you, of course, being an involved and caring support system.
Your children will do fine even without exposure to "the best" schooling
Everyone wants good extracurriculars and choice classes – you are not special in wanting those things for your child
The author attended public schools, and ended up "just fine"
Let me acknowledge that unlike the recent Gawker piece which argued for the outright banning of private schools (because forced government monopolies are way better than private ones, right?), Ms. Benedikt doesn't want to ban private alternatives.  She also makes no mention of the other two alternatives – charters and vouchers.  She just thinks parents who choose private are bad people.
Let the debunking commence.
Can't Vote?  Vote With Your Feet.
Ms Benedikt's manifesto only makes one reference to the likely immediate result of her shortsighted policy: increased division of neighborhoods by income and class.  All public schools are not created equal – because of demographics (English as a second language households, households where parents didn't graduate High School, socioeconomically disadvantaged households) some public schools will be worse than others.  Districts which have more apartments will tend to perform worse than districts where most parents own homes.  Compare the public school ratings of, say, Oakland and Palo Alto, California.
How do you work around geographic divisions and clustering?  Really, you can't.  At some point a lottery which results in, say, kids being shipped from rich school districts near Route 495 in Massachusetts to Roxbury becomes untenable – geography limits the amount of 'evening out' you can do with any sort of equitable school program.  And even if a state could try it – let's say my original home state of Rhode Island – what's to stop all of Newport and Barrington from moving to another state?
That's the main place where Ms. Benedikt is shortsighted – she waves off the suggestion with a "Yes, rich people might cluster. But rich people will always find a way to game the system…".  Fine, but so will upper-middle class people.  And middle-middle class people.  And lower-middle class people, and upper-working class people, and so-on… as people with children of school age cluster in the best possible neighborhood for their dollar.  Oh, that already happens to some degree?  You ain't seen nothing yet.
But, hey, at least if everyone went to Public Schools it would be a handout for the Real Estate sector.  Right?
Wait – What About Funding?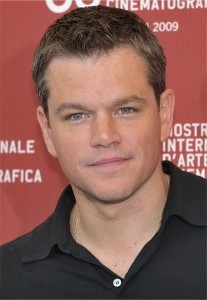 Let's divide the people in a school district into two groups: people with school-age children, and people without.  It's forgotten sometimes, but everyone in the district pays for the public schools – whether it's funded by state taxes and grants, local income taxes, local property taxes, or some other means.  That means the 75 year old couple with no kids could be paying as much (or more!) into your local public schools than you are.
Now, consider a parent with school aged kids.  If that parent decides to enroll their child in private school, they essentially become your 75 year old neighbors – they continue to pay into the system, but don't use the resources that would otherwise be dedicated to their theoretical 'children'.  Consider the extreme example – 2 households with 1 child each.  Say each pays $10,000 in taxes dedicated to the public school – if both kids enrolled in the public school, the school could dedicate $10,000 per pupil.  If one, however, bolted to private?  The remaining student would have $20,000 spent on their behalf.
The counter-argument?  In the sake of fairness, I would mention the two counters I can think of: vouchers, and the chance that child #2's parents are the aforementioned "deeply involved" types, and worth $10,001+ to the school.  However, those arguments don't quite hold water – I haven't seen a voucher program yet that was designed to pay 100% of public school rates (they often hover around a 50% refund, if that), and parents that would provide labor in excess of the amount they'd save the school by sending their child elsewhere aren't the norm.  Anecdotally, the Bay Area has a lot of two-income couples who don't have time outside work to dedicate to PTAs – they both work long hours in order to ensure they can afford the tuition of the private school.
So, yes, I think it would be counter-productive to force every child into a district when you can use the simple fact that others are subsidizing the public schools to your advantage.  Free riders unite, right?
DQYDJ will never be accused of being an over-sharing blog.  However, this article is, quite literally, offensive to the PK family.  My parents bought a home 1/2 a mile from the boundary of a town with great public schools – in the much poorer city (yes, with horrible public schools).  The Eastern part of the city is full of more affluent residents who choose to send their children to private schools.  My three siblings and I represented 20+ years of private schooling (often in parallel), with no reduction of taxes for their handout to the city's schools.  For my parents to have been "good people", they could have saved a few hundred thousand dollars in tuition and migrated 30 seconds across the border to instead spend it on a house.  Net-net, the city benefited from my parents setting up shop there.  Explain to me what was so evil about contributing resources to a poorer city's school district and not taking those resources themselves?
Not All Public Goods Are Equal
I won't spend too much time on this point, as the inimitable James Taranto of the Wall Street Journal has already covered it – public schooling may be a public good, but that doesn't make it the most important public good.  On balance, the country would undoubtedly be better if the quality of public education was higher.
That train of thought fails when you consider the alternative.  Consider the case where a closely involved parent shepherds a promising child through private school while living in a low-quality public school district.  That child grows up and earns more money than he or she otherwise would have without the preparation the private school could provide.  That child pays way more in taxes over a lifetime.
Yes, the line "Greed, for lack of a better word, is good." from the movie Wall Street was supposed to be an over-the-top demonstration of excess and opulence.  While we know that it became the catch phrase of many financial types in the 80s (and even today), it's also true that greed for our children can be good for the common good as well.
You Are Not a Bad Person If You Send Your Kids to Private Schools
Yeah, it was probably an article written in jest.  If not jest, it still wasn't written without a target – Ms. Benedikt's last line, "Don't just acknowledge your liberal guilt—listen to it." likely refers to her fellow liberal Matt Damon.  Mr. Damon, long a champion for public schools, decided to send his kids to private schools instead.  You know, just because just you want to help something means you have to use it.  (Don't agree?  Don't you donate to charities you've never received a payment from?)
So maybe Ms. Benedikt's piece wasn't a joke, and maybe she does harbor a bit of resentment for her own childhood – "getting drunk before basketball games with kids who lived at the trailer park near my house" and "in four years, I only had to read one book." seem almost "read between the lines" kind of statements.
So, maybe my 3-private-Catholic-School-and-1-private-University education makes me a bad person.  Maybe my parents are bad people too… but what is the alternative?  If I had gone to elementary, middle, and high school in my city then followed it up with one of the Rhode Island public universities or colleges what would my life look like?
My 9-5 aside, maybe I'd be writing for Slate instead of Don't Quit Your Day Job.
No thanks.
So what do you think: is private school evil?