Both my co-writer Cameron and I have recently penned screeds on a worrisome trend we've seen in Personal Finance blogs – the hyperbolic obsession with "Debt Zero".  "Debt Zero" is, of course, the idea that above all else Debt Must Be Paid Down (or avoided entirely).  We disagree, so wanted to write up the actual pillars of personal finance.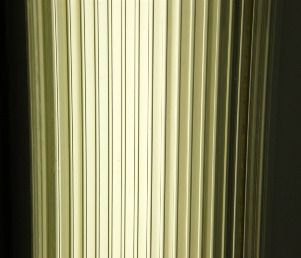 Opportunity Costs
That's right – everything has a cost.  In particular, that cost is measured as the next best alternative to what you do with any resource – be it time, money, caloric intake, or whatever limited quantity/resource that you have available.  For example, if you stopped reading this article and started watching cartoons, you could very well be hurting future net worth gains that you could have made by taking the conclusions in this article to heart.  This concept is known as "Opportunity Costs".  So, when we are talking about the topic of Personal Finance, any move we make should be weighed against the alternative.  Consider these two scenarios:
You are spending more money than you bring in monthly.  One way to use your time is to extreme coupon, lowering your spending to less than your income.  However, consider there is a flip side – you can pick up more hours working, increasing income and giving you that same net cash flow.
You come across $100,000, and you currently have $100,000 in debt.  You can either pay down the debt or invest your windfall.
So, let's talk about the pillars of personal finance now.
The Four Pillars of Personal Finance
Assets – Assets, when we talk about personal finance, are anything which can be converted into money.  You decide how far you want to go here – your car, your house, your investments, your kidneys?  No – your winning smile doesn't count, although it might help you earn more.
Debts – Money you owe to outside entities.  Your IOU to your father, your mortgage, your credit card bills… those are all debts.  You have some agreement as to how that debt is structured, but you will have to meet the terms of the contract with future income or assets.
Inflows – The speed at which you accumulate things of value.  This is usually money, but if you are paid with gold or trading cards, the same idea applies.  Since you can convert those to cash (see #1), these count as inflows.  The most popular ways to measure this are "dollars per year" or "dollars per month".
Outflows – The speed at which you spend or use things of value.  Again, usually money – but if your employer fills your gas tank or gives you a pile of food, it could be a good.  This is also usually measured as dollars per month or year.
The Only Two Equations That Matter
(In Personal Finance!)
Cash Flow = Inflows – Outflows

Net Worth = Assets – Debts
Our problem?  There is way too much concentration on one variable in just the second equation (for those of you who are just skimming the article, debt).  If you can increase Assets faster than you can increase Debts?  Guess what – you just increased Net Worth.  Likewise, both spending less and earning more can increase cash flows.
So, don't let opportunity costs get you.  Know what you're missing out on when you make a financial decision.
Okay, you can watch cartoons now.