Ethereum returned -67.5% in 2022 in United States Dollar terms, not including transaction fees. On January 1, 2022, Ethereum opened* at $46,311.75, and closed* December 31, 2022 at $16,547.50 a coin.
* Ethereum trades continuously so there is no traditional open and close, only an open and close trade of a year. Prices are based on CoinMarketCap data, sourced from Yahoo! Finance.
The 2022 Ethereum Return: There it Goes
Like most risk assets (and closely related bitcoin) in 2022, ethereum plunged. It hit a high of $3,876.79 on January 4th, 2022, but declined pretty steadily for the remainder of the year. The low of $896.11 was seen in a trade on June 18, 2022.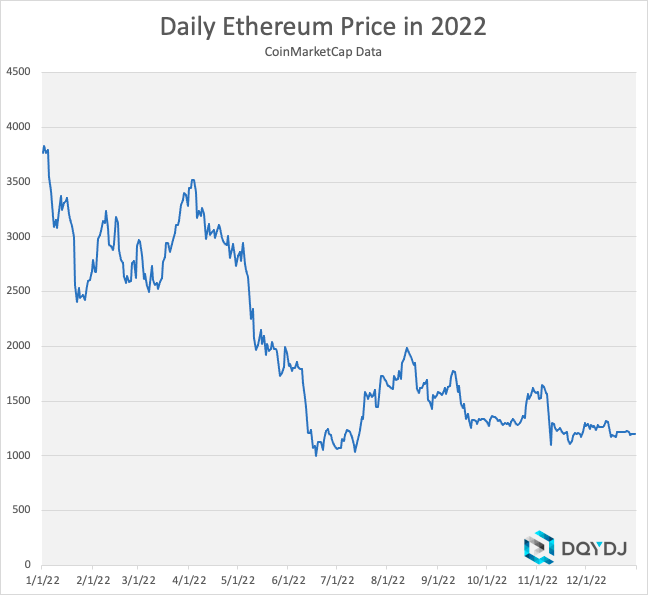 You can try our our ethereum return calculator to see return between any two arbitrary dates. You can optionally adjust for inflation, measured by CPI.