On this page is a 2016 fulltime worker income calculator for the United States. Data comes from the Annual Social and Economic Supplement (ASEC) survey, and this is the 2016 dataset (read: Jan-Dec 2015 data). We have data for males and females in the workforce from ages 18-80, and the calculator is rolling up all types of income.
Also on this site: 2016 overall income percentile, income percentiles by age, household income percentile , male and female income percentile and male and female income by age calculators. For net worth, we have (2013) net worth by age.
Motivations Behind the Fulltime Worker Income Calculator
Yes, we're the first to admit this calculator is heading towards the esoteric.
However, other than requests for the male and female income calculators we recently released, requests for information on fulltime workers have been the most common. Both a calculator for the income of full-time workers and another for college educated fulltime workers have been in the queue for a while.
This is the first effort in the series – hope this helps answer some of those questions for you folks.
Source and Methodology on the Fulltime Worker Income Calculator
How do we define full-time? People who reported working at least 30 and above or 40 and above average hours per week.
Although the classical definition (picture hands waving here) is "40+ hours", there is no legislative requirement for a certain number of hours. Often companies define full-time workers on their own, varying somewhere between 30-40 hours. 30 and greater hours is the low-bar for the dataset because the Patient Protection and Affordable Care Act (PPACA, also commonly called Obamacare) does have a definition of full time worker: averaging 30 hours per week and 130 hours per month.
Miriam King, Steven Ruggles, J. Trent Alexander, Sarah Flood, Katie Genadek, Matthew B. Schroeder, Brandon Trampe, and Rebecca Vick. Integrated Public Use Microdata Series, Current Population Survey: Version 3.0. [Machine-readable database]. Minneapolis: University of Minnesota, 2010.
The University of Minnesota's Population Center does a lot of value addition to the dataset; you can access the variables you need here: IPUMS-CPS.
Dataset Size and Quality
Datapoints: 79,742 (30+ hours), 69,202 (40+ hours)
Population estimate: 141.6007 million (30+ hours), 122.5831 million (40+ hours)
See Anything Interesting in the Fulltime Worker Income Calculator?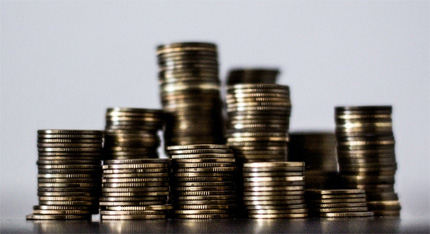 Esoteric topics and meta-discussion aside, it is an interesting topic. All of our previous calculators have included all workers, including those who reported working on average an hour per week.
Although I can't imagine what sorts of jobs only require an hour of work a week, those jobs aren't easily comparable to fulltime work. Many workers could conceivably match a 52 hour workload in a single week. This calculator will help you see what you can expect for fulltime earnings in the United States.
(And yes, the college-educated version is coming.)