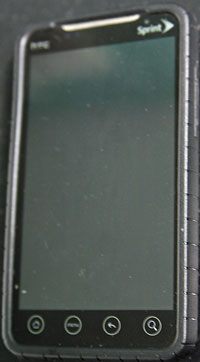 Since everyone is in the mood to discuss IP issues this week, let's shift gears a bit to mobile hardware (literally? Your cell phone).
Actually, scratch that – back up further.  Let's talk about Michelle Rhee, Hollywood, and the Republican Party first.
When most people think of "The Party of Hollywood," their thoughts turn to the Democratic party.  Cognitive dissonance often ensues after it is pointed out that the most game-changing pro-Hollywood legislation in recent years, SOPA/PIPA, was introduced by a Republican – Lamar Smith, from Texas (!) no less.
Anyway, since the Democratic party is the supposed party-of-Hollywood, you'd expect the inevitable post-SOPA/PIPA push-back to come from the Republican party, correct?  Actually, you would be correct.  Friend of DQYDJ Derek Khanna was the author of the buried Republican Study Committee report on the excesses of copyright law (don't worry, it's backed up here).  Of course, the powers that be Michelle Rhee'd him right out of town and pulled the report.  You can read his retelling in his AMA on Reddit.
Back in the recent past, a fellow believer and him decided to start small, and attack the new absurd gap in the law which essentially bans unlocking your cell phone because (get this, I'm not being sarcastic), the Library of Congress messed with the DMCA.  You can buy a cell phone unlocked, but you can't (legally) unlock a cell phone as of today.  Check out their successful (in terms of reaching the required signatories) signature campaign to petition the White House to take up the issue.
Please read Derek's take on the whole mess in a piece he penned on Boing Boing, or in his author archive in Forbes.  Oh, and if you care about civil liberties, don't let this issue die.  Perhaps this new bipartisan alliance might take this issue up?
Links We Liked!
Financial Uproar kicked off Blog-Plagiarism-Gate 2013 (Maybe we can blame it on the Stimulus?) when he caught a number of instances of poorly reworded phrases which appear to be lifted directly from other sites on a PF blog.  Read his piece and our reaction.  (Notably, we've had ping-backs raining down on us this week as bloggers fix their own copyright violating images on past posts.  We live in interesting times…)
 Richard Westenra at bl.ocks.org makes us look like a rank amateur when it comes to infographics.  Here's his interactive take on scarcity versus salary amongst career choices.
At Political Calculations, Ironman expands his impressive repertoire of tools and calculators to include an estimate of deadweight loss from minimum wage hikes.
In the most hilarious post of the week, writers at the Harvard Crimson penned an unsigned editorial telling 18 year olds who are considering going to Harvard then 40 years down the road using Harvard's politics against Harvard not to… apply to Harvard.  Yes, I said the Harvard Crimson, not the Harvard  Lampoon
Sam at Financial Samurai wrote a masterful tongue-in-cheek article about how easy it is to make money today.  Adding weight to his argument, we found this writeup on a stimulus study on, well, stimulating.
Len Penzo wrote 100 words on why a penny saved is more than a penny earned.  A penny for your thoughts, gov'nah?
From WSJ's Real Time Economics blog – a note on a Census piece which revealed about 30% of benefit recipients are disabled.  It's the first study of its kind, but this is a number we'll no doubt be watching.
We weren't the only one to weigh in on Sequestration this week – Jose at Wise Dollar also weighed in on the devastating effects of cutting future government spending by negative a few billion dollars.
And last but not least, our good Bay Area Blogging pals at Burbed are calling the Bay Area irrational exuberance before it really gets going again.  YoY increases of 20% in San Jose?  13% in San Francisco?  Sounds frothy to me!
Links to Us
I've got to say, it's difficult keeping up this section.  I'm tempted to bring back link-backs, which, of course, don't exist in Disqus (so I'll need to write some code, oof).  Let me think about it.