Hey folks! It's been a while since I sent out a Weekender – but it's time.
Every three years, a hilarious pair of surveys comes out roughly simultaneously, and things get busy at DQYDJ HQ. The annual CPS ASEC came out in September (that's what powers my income articles), and the every-third-year Federal Reserve SCF came out last week (it powers the net worth, accredited investing, and debt articles).
Rather than pick or choose which posts to send the list, it's easier just to let you know the ones I've updated so far. I'll get to the rest in time – I prioritize them by popularity and ease, but I'll hit all your favorites.
Let me know if you see anything weird with the updated posts, but graphics and stats should be updated, and the previous additions have been moved into the archives.
Updated Net Worth Posts
And no, before you ask, I haven't attempted to capitalize periodic payments in the net worth statistics (pensions, Social Security, etc.) I'll consider it this year, but let me get through the posts before looking into it.
Updated Income Posts
What's new with PK?
My wife, the girls (and our dog!) still enjoy New Hampshire. It's October, so some nights are already dipping into the 30s, and the leaves have all changed (and many have fallen).
I've still been working on – and upgrading – the house, which has eaten into my DQYDJ time. In my defense, everything is bigger here… and we even have basements in New England.
We've had a few unanticipated challenges. One of the sillier ones we didn't anticipate when leaving CA: we had to frack our well to improve the recharge rate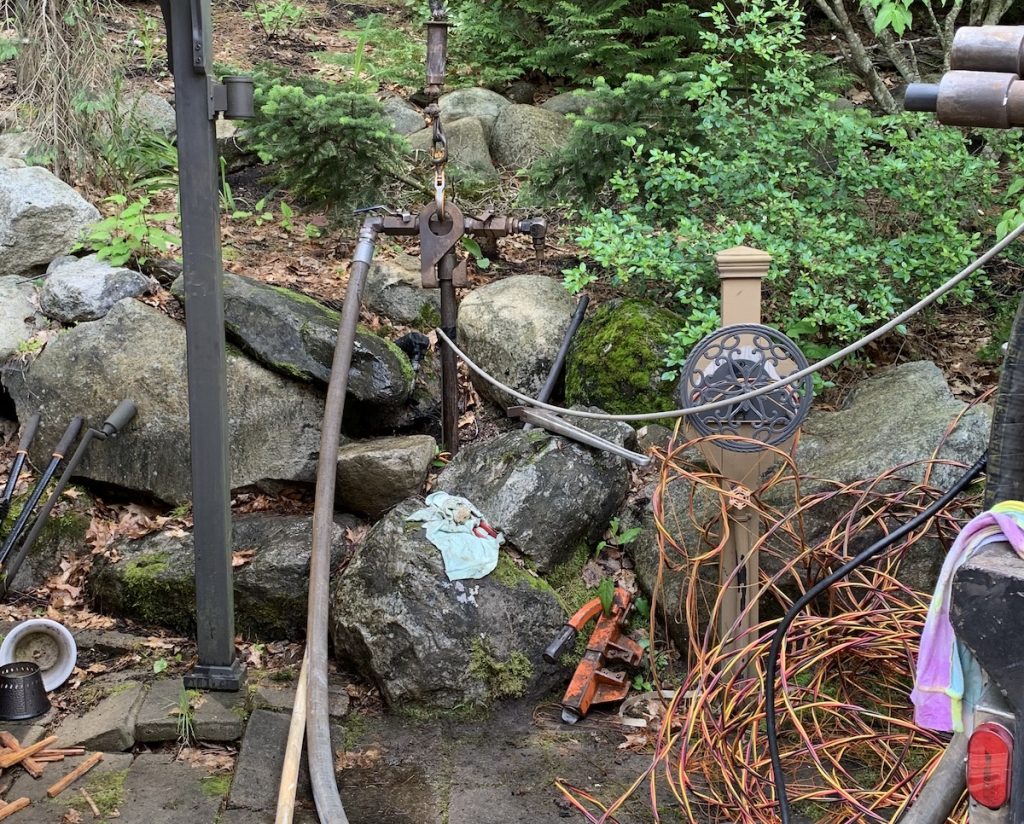 This year's wild amounts of rain revealed some drainage issues with the patio. I cut in new drains and also took the opportunity to change a couple of downspouts from splash blocks to 4" pipe, everything draining to an easement. All-in-all, I hand-dug around 120 feet of drain, half solid and half perforated. (And this is New Hampshire… digging is half rocks.)
The yard now dries out exceptionally quickly, even after heavy downpours.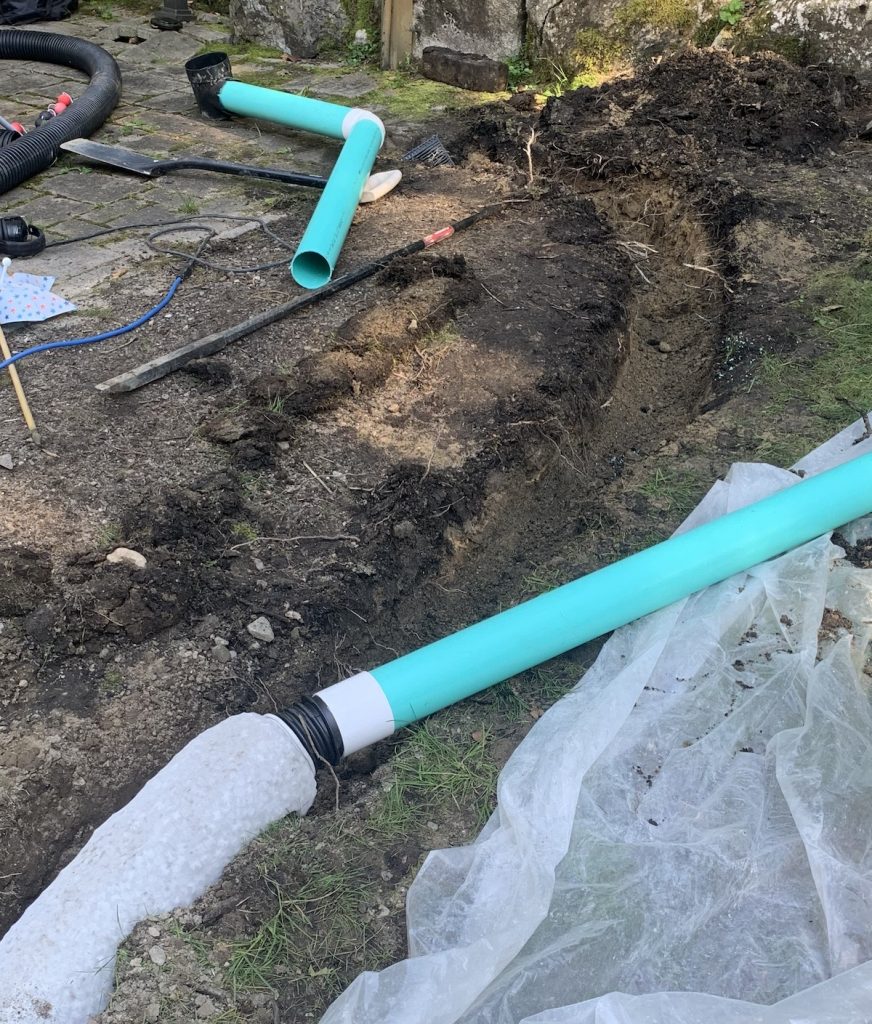 One of the more time-consuming projects was refurbishing patio. It was an amazing space, if you could get past the frost heaving, sunken sections, and overgrown, mossy joints. Here's how the worst section looks now: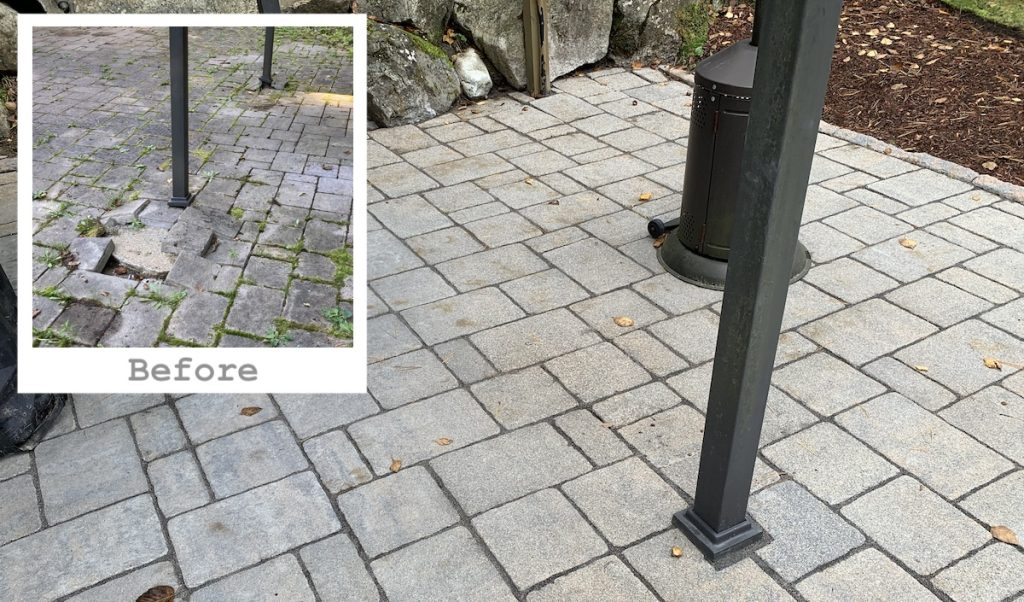 One upgrade I'll probably write up is our generator hookup. Here's the twist – I have a transfer switch to toggle between a second power inlet inside the garage and the outdoor inlet. No, I wouldn't run a generator inside – the plan is to buy a 240V whole home backup battery this year (and pick up the new tax credit). If we lose power, the first step would be to run things off the portable battery(/ies), buying us time before we have to bring out the generator.
Luckily, it's easier to maintain these things than install them. I guess that's true with DQYDJ posts, too, haha. The end of work is in sight now (we've been here for over a year!), so maybe I'll get back to new content soon.
Hope you're all doing well, and thank you so much for being a subscriber!