We've gathered here all of our investment calculators, economics tools, demographics and finance calculators, along with visualizations and original research.  Most of these are credit PK, using R and OpenOffice to format the data, then (mostly) PHP and Javascript to display it or crunch the numbers for you.  As we add more interactive features and finance calculators, we'll update this page – so bookmark it and come back often.
I. Economics Calculators
Here we've compiled all of our Economics calculators, which have unique functions to graph, extract, or slice the economy in ways you can't see on other sites.
II. Personal Finance Calculators
We've created quite a few personal finance calculators which are useful when determining the course of action for your own funds.  Since we maintain that data and math (not emotion) are the most useful guides for helping you make financial decisions, enjoy some math-based tools to help you out!
III. Investment Calculators
We've put the most effort into our investment calculators, and you can find the growing family here. These investment calculators are our effort to help you cut through the noise and do your own research before you commit money to a trade.
IV. Financial Basics Calculators
We've made a number of more basic financial calculators to illustrate the building blocks of finance – everything from yield to maturity on bonds, to compound interest.  You can find them all here!
V. Demographics Calculators
This section has a lot of crossover with Economics, but as we plan on doing a number of demographics calculators in the future, they need their own home. Demographics is destiny!
VI. Economics Visualizations
This category is in our wheelhouse – often, it's easiest to understand massive amounts of Economic data only when boiled down into visual form. Humans are great at detecting patterns, but teasing out correlations by staring at poorly formatted numbers doesn't quite compare to seeing a lion on the high plains. That said, here are our efforts to bring the dismal science to life:
VII. Investment Visualizations
We're slackers on the Investment Visualization front. Let's put this one in the I.O.U. category?
VIII. Political Visualizations
Economics may be the dismal science, but following politics more leads to a more dismal world view! Hopefully these colorful interactive features brighten your view of the world's second oldest profession.
IX. Economics Studies
Who knew? The nature of Economics nowadays (read: tons of numbers to parse!) makes studies a worthwhile way to tease out the buried ledes! Follow along as we push stats software and spreadsheets to their limits. Enough said; pick an interesting one to start!
X. Personal Finance Studies
Sure, these articles often cross over into Economics, but what use is data if you can't use the experience of millions of other people to guide your own decisions?  These articles use copious amounts of data to boil down paths for you to follow!
XI. Investment Studies
Not all of our posts on investments have been in visualization or calculator form (although I'm sure those are sometimes preferred.)  Here are our data-manipulation articles, often with static images and charts tossed into the mix!
XII. The Random
If it doesn't fit, you either must acquit or create a new category!  Here's what we thought didn't really fit with the rest of the site.  You know, that weird category we call 'Offbeat'.
Want More? (Especially Investment Calculators and Finance Calculators?) Read on…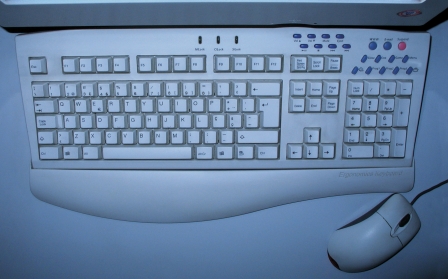 It's sometimes hard to come up with new topics that fit on this page – what you see here really only represents a fraction of the material we've produced over the years at Don't Quit Your Day Job… .  If you have any good ideas about how we can expand these efforts, especially along finance calculator and investment calculator lines?  Definitely get in touch!